---
Hat channel is a hat-shaped framing member used when furring concrete, masonry walls, and ceilings. It provides a non-combustible solution for leveling uneven surfaces and comes in a variety of depths, gauges, and widths.
Hat Channel – How Can I Use It?
In commercial construction, hat channels are commonly used as a framing component in furred wall and ceiling assemblies.
For residential projects, hat channel is used to furr concrete or CMU walls when wood furring strips are not practical. Typically, furring is used rather than laminating drywall directly to concrete.
What is a Hat Channel?
Hat channel, or hat-shaped channel, is perfect for leveling walls and uneven surfaces. You commonly see it used in concrete walls and masonry walls in both commercial and residential construction.
The name hat channel comes from the shape of the channel. The profile resembles the shape of a top hat.
Hat channels are unique because of their hat-shaped design. The design and profile of the hat channel help give it strength.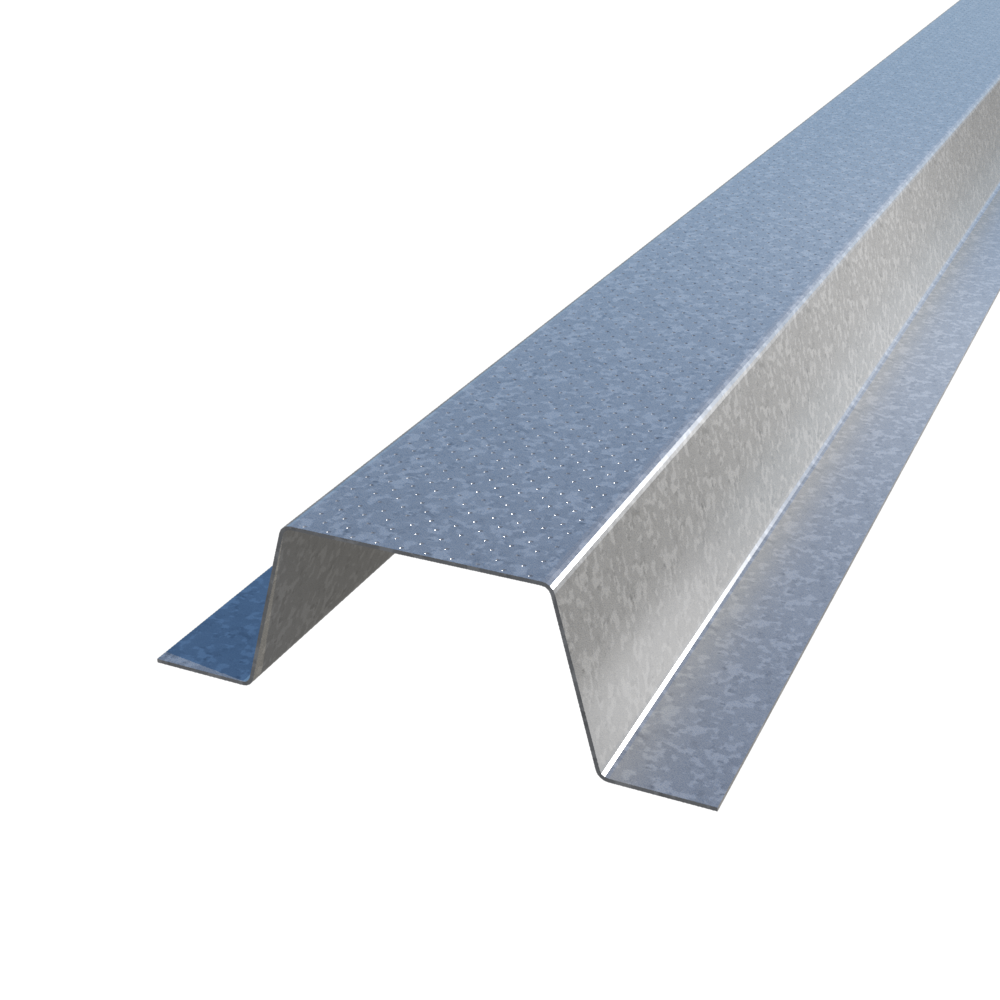 ---
7/8″ Hat Channel
7/8" hat channels have a low profile and are commonly used on CMU and concrete walls. When thicker steel studs won't work, aluminum hat channels provide a substrate to attach drywall for a finished surface.
1 1/2" Hat Channel
Furred wall framing has two common widths. For a slightly thicker furred wall, 1 1/2" is another option.
Where Can I Use Hat Channels?
Hat channels are used in a variety of ways in both commercial and residential construction.
Whether it's at the underside of the building structure, basement renovations, or furring concrete interior walls, hat channels are incredibly versatile.
Depending on the layers of drywall added to the hat channel, you can get additional acoustical performance and high STC ratings from an existing wall by adding hat channel.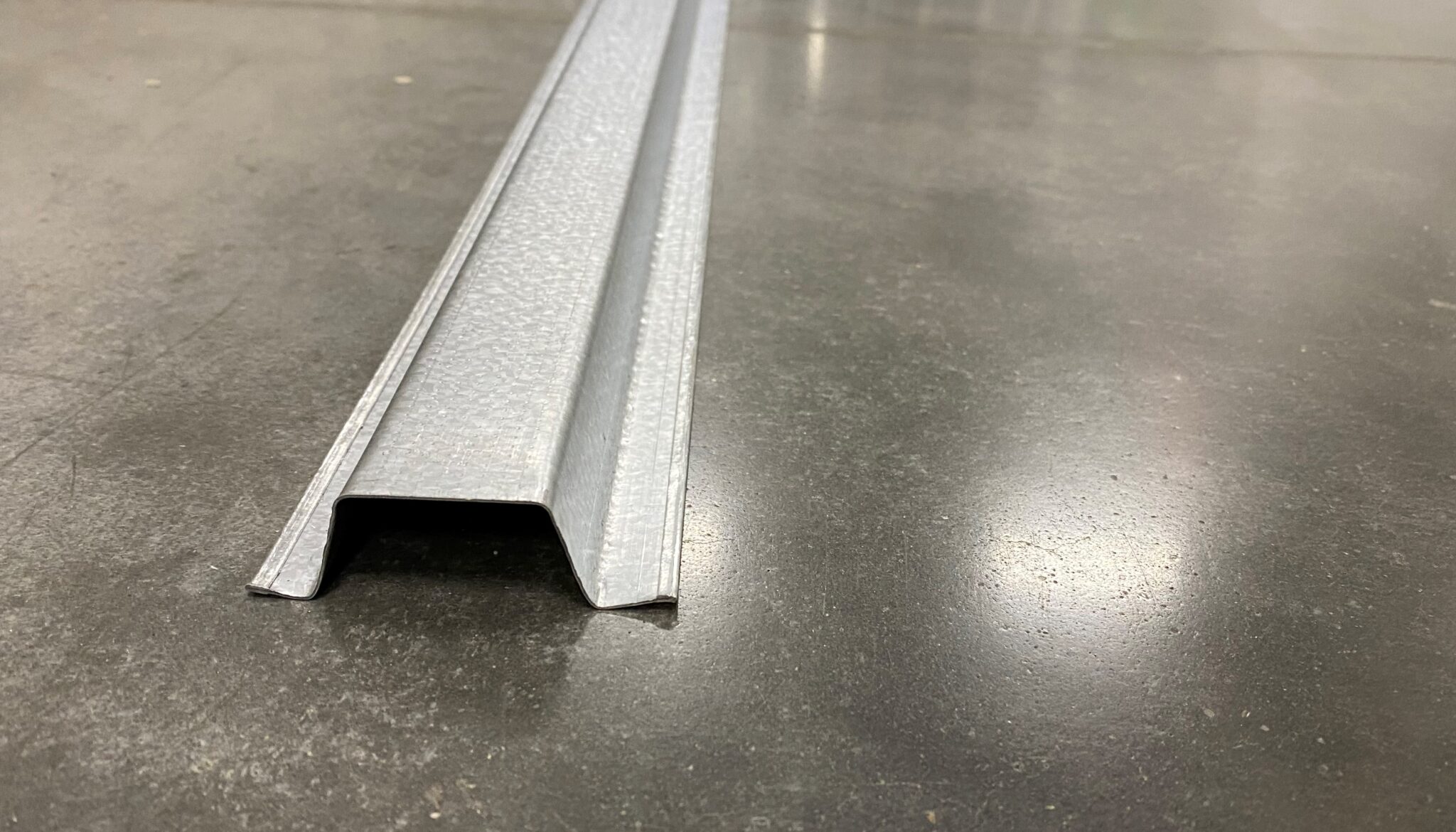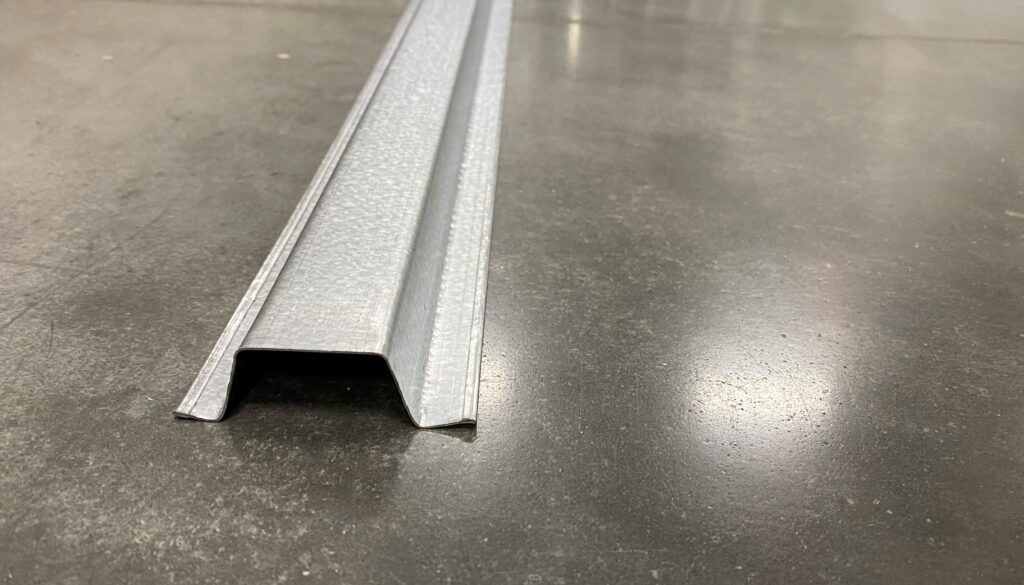 How To Install Hat Channel
Installing hat channels involves the use of concrete screws or fasteners, spaced roughly 12 to 24 inches apart.
The first two fasteners are on either side of the channel. The screws can also connect directly to any wall studs.
Hat channels are typically used on hardened concrete or mason walls.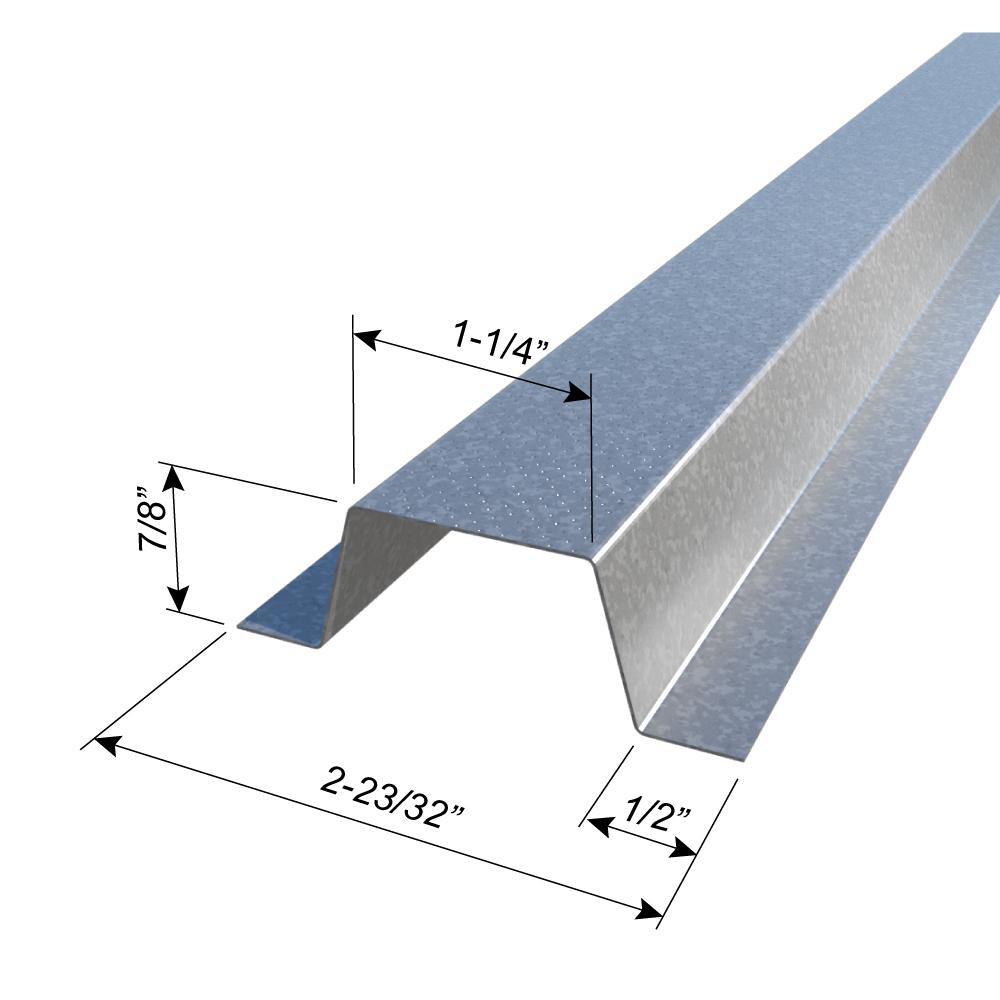 ---
What is Furring?
Furring is used over concrete or CMU walls with only one side exposed. Furred walls are typically built with hat channels, Z-furring channels, or furring strips.
Furring is attached to concrete with power-driven fasteners, usually about 24" on center.
Furring strips are thin pieces of wood or metal over a substrate to create a level surface so drywall can be applied.
You can also use them on ceilings for a flat surface to prepare for drywall or sheathing install.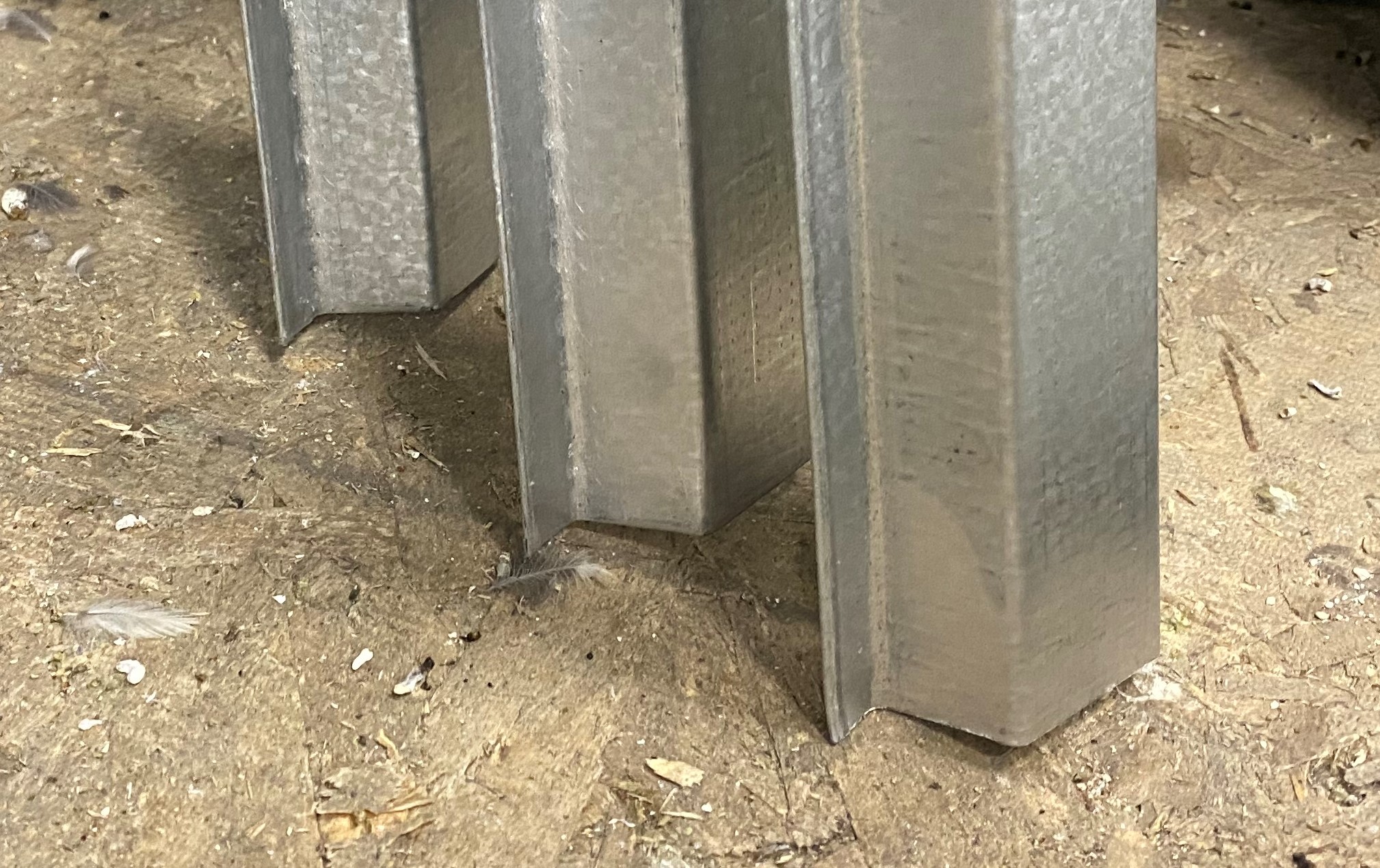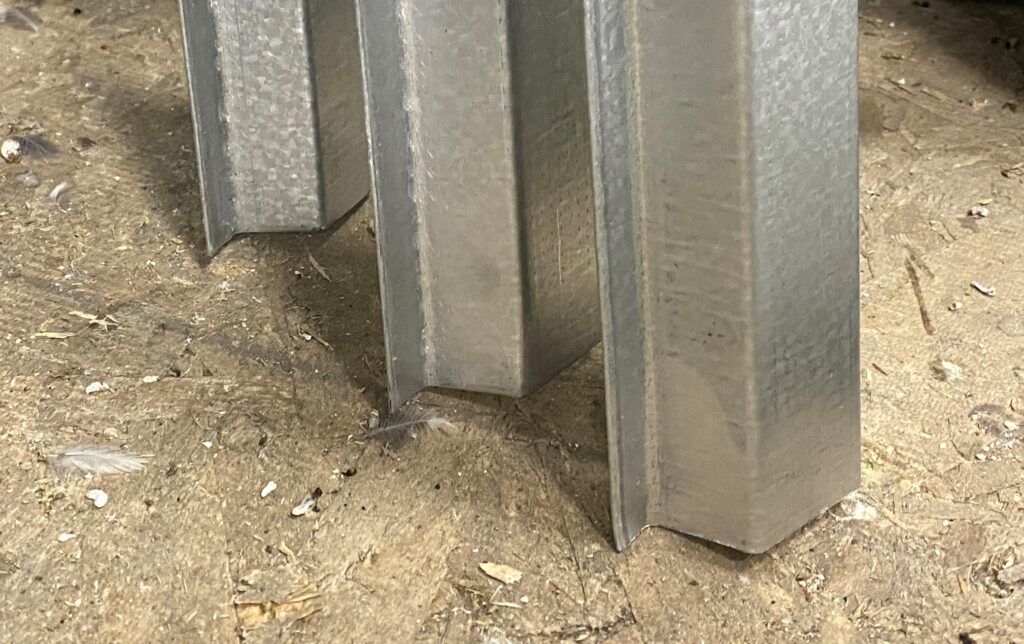 Furring a Ceiling with Dropped Ceiling Applications
Furring a ceiling is a great way to add soundproofing between floors.
One option is to use resilient furring channel clips or springs for additional sound isolation.
The spring action isolates boards away from the joists and prevents sound shocks, vibration, and sound transmission.
---
The springs are at different degrees of stiffness, ensuring that your ceiling is "free." This process provides sound isolating capabilities to mitigate vibration transfer.
If your hat channels are screwed onto multiple joists, the sound canceling capabilities are nullified.
Vibration travels directly through physical objects. By having "loose" hat channels with space in between, the sound is absorbed into the insulation and the channels before it reaches the drywall-covered ceiling.
Sound Clips
With this in mind, you might supplement your ceiling with sound clips. These clips, sometimes called whisper clips, are often incredibly effective for controlling sound levels for your ceiling projects.
Another method to secure hat channel to the underside of a building structure is to use tie wire. In this application, furring channel will be installed perpendicular to the ceiling joist and attached to cold rolled channels.
Then, an 18-gauge galvanized tie wire will secure the channel to the joist at each intersection.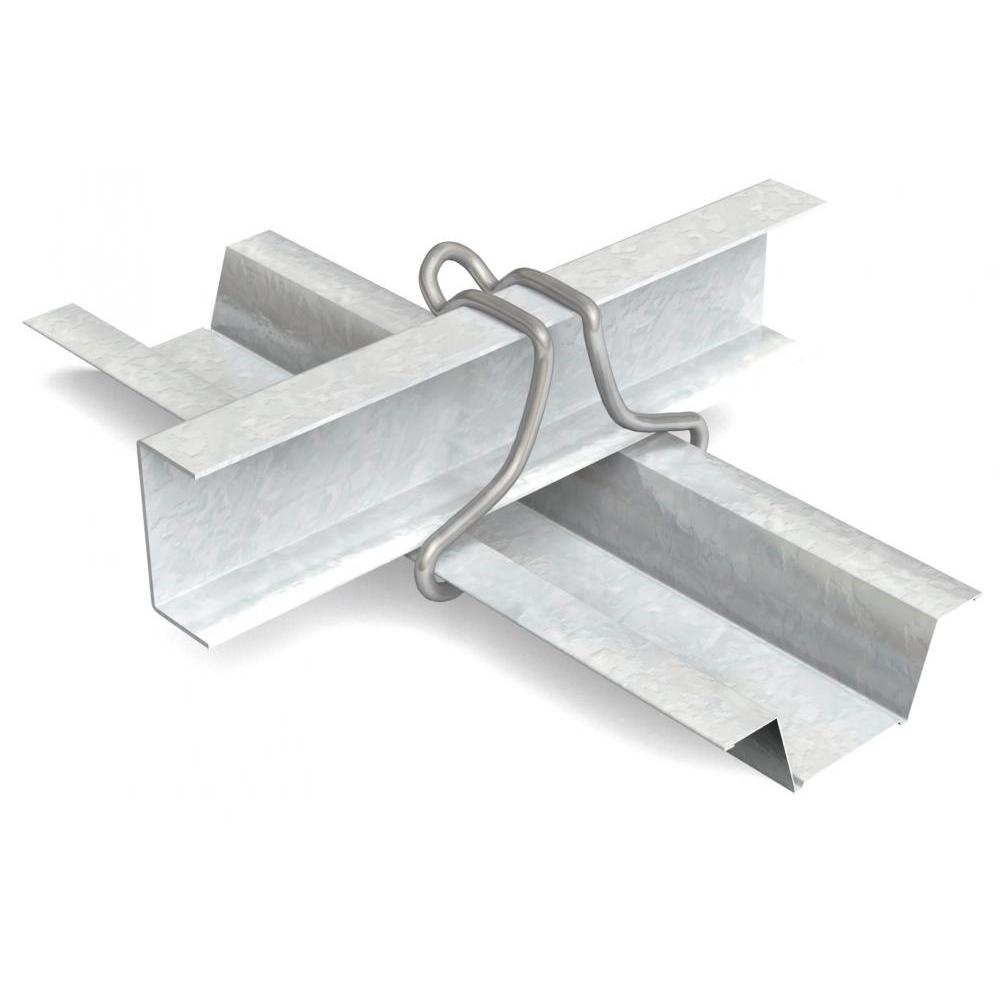 ---
How STC Ratings and Hat Channels Work Together
Sound Transmission Class, or STC, refers to a wall's ability to reduce decibels transferring between two spaces.
Because a hat channel can excel at reducing vibration transfer, these channel types typically have solid STC ratings.
Proper installation of suitable materials gives higher STC ratings. Seek out materials that have 60 or higher ratings for use on commercial sites where soundproofing is required.
Hat Channel and Sound
Along with hat channels, there are additional framing products you can use to reduce sound transfer:
Resilient channels
Sound isolation clips
Double-stud framing
To increase your STC rating, increase the mass of the wall and include sound absorption materials.
Sound absorption is a feature of most standard insulation. Fiberglass batts and blow-in cellulose insulation are both excellent methods for reducing sound.
Different Hat Channel Sizes
The two most common hat channel widths are 7/8" and 1 1/2". The gauge refers to the thickness of the material in Mils. Heavier gauge furring channel will be thicker, stronger, and more expensive.
While hat channel is easy to cut with snips or a chop saw, standard lengths are 10' and 12'.
Standard Width:
Standard Gauges:
25 gauge
20 gauge
18 gauge
16 gauge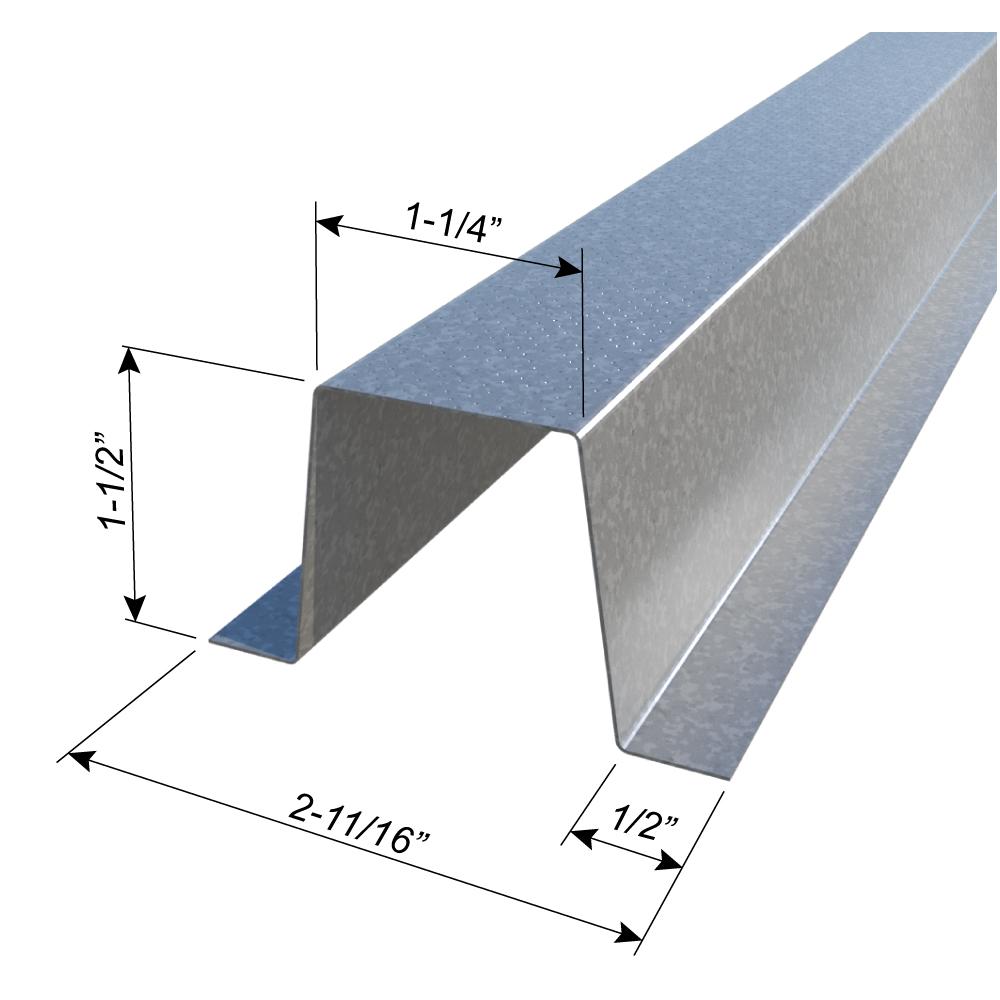 ---
Hat Channel Material
Metal furring channels are stronger and longer-lasting compared to wood alternatives. To ensure your project lasts longer, stick with metal channels.
Steel Hat Channels
Steel channels are better for high-load capacities. These are most often used in commercial construction with heavy-duty needs because of the durability of galvanized steel.
Steel channel with steel framing is a combination you will typically see in commercial exterior assemblies.
The steel construction is also a naturally corrosion-resistant framing piece and fights against flames. Galvanized steel is more expensive, so it's not as common for small residential projects.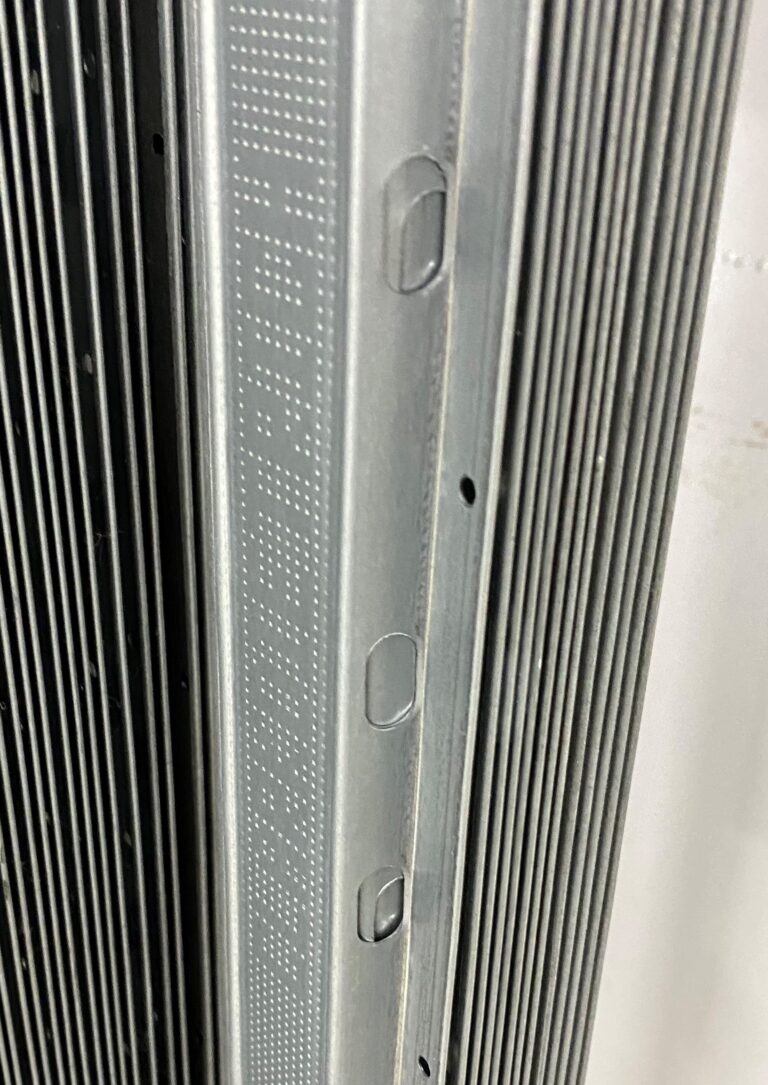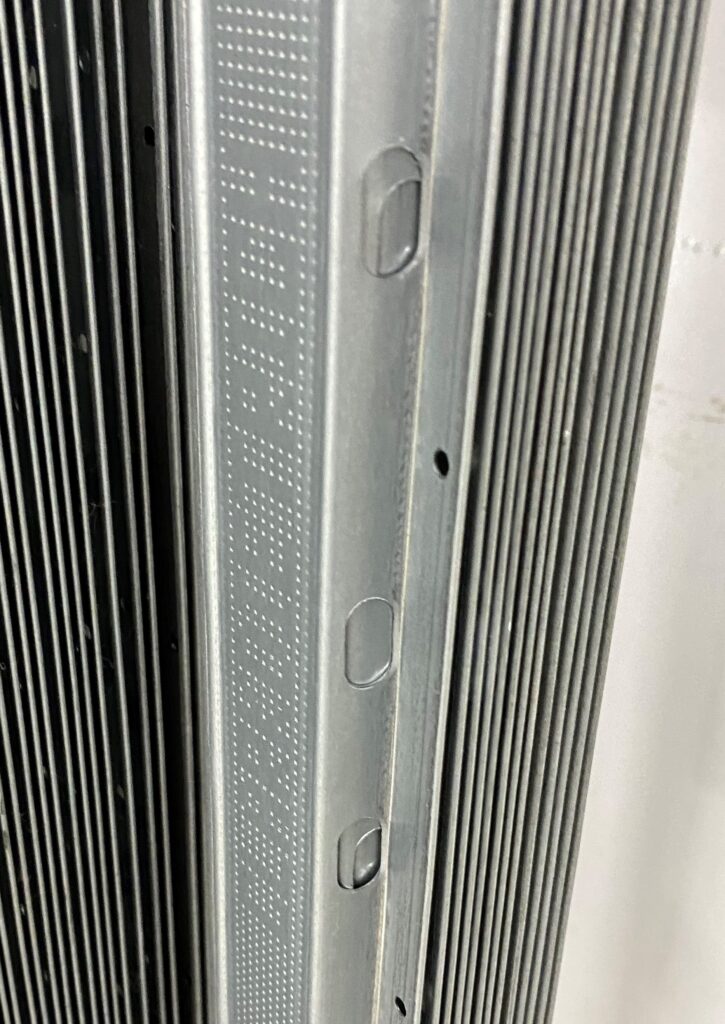 How Hat Channels Compare To Other Channel Types
Hat Channels are just one of the many available rolled products on the market.
Resilient Channel (RC Channels)
A resilient channel appears as though it is a hat channel but cut down the middle. Hat channels are "fedora-like," while RC channels are closer to a baseball cap.
RC channels are also effective at reducing sound levels. Much like your hat variant, it can also be incredibly effective for insulation.
However, RC channels are typically a bit less sturdy and practical. RCs are fastened to wall studs, but any contact can ruin RC channels' soundproofing effects.
Hat channels are sturdy because of the lip on either end and the more robust materials used. Hat channel can prevent drywall from shifting. However, hat channels dual lips on either side make it less effective in soundproofing.
Z Furring Channels
Z furring channel is typically used along with rigid insulation. Architects commonly use them on walls and ceilings for gypsum panels, plaster, and exterior metal panels.
Unlike hat channels, Z channels are screwed in, with one side being up against the wall and the other side of the flange hanging out. Z furring install is just as efficient as hat channels.
---
What is a Demising Wall? READ more here –
---
J Channels & U Channels
J Channels can be used to protect the outer edges of windows and doors. They can be used so moisture cannot enter unwanted locations.
You typically won't see J Channels and Hat Channels interact because J Channels are for exterior walls.
Top Brands of Hat Channel
According to the Industrial Quick Search Manufacturer Directory, there are a few top producers of building materials supplying hat channel:
Samson Roll Formed Products Company
Johnson Bros. Roll Forming Co.
United Roll Forming, Inc.
Roller Die & Forming Company, Inc.
MP Metal Products, Inc.
Premier Products of Racine, Inc.
Furring channel and hat channel meet several ASTM & Code Standards. Clark Dietrich publishes a product submittal document listing the complete specification, found here.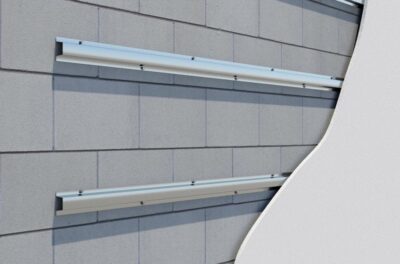 Wrap Up
There are considerable advantages when it comes to hat channel over wood furring strips. Strength and durability make them an excellent choice for your project.
Pricing for hat channel can fluctuate, so a solid estimate prior to starting construction is a must.
---
---
Additional Resources –
Product Submittals and Technical Data – Clark Dietrich
Sound Control for Commercial and Residential Buildings – North American Insulation Manufactures Association