---
Structural steel studs have invaluable uses in commercial and residential construction projects. However, the variety of thicknesses, flange sizes, and types of steel can make it hard to tell which type of steel studs should be used for which purpose.
And are steel studs better than wood studs?
Let's clear up some of the confusion around the general term "steel" and nail down what exactly structural steel studs can do.
Then you can best decide between steel studs vs. wood studs for your next project.
What is a Structural Steel Stud?
Structural steel studs are used for conforming to environmental loads (snow, earthquake, wind, dead, and live). They have thicker galvanizing and wider flange sizes than light gauge metal studs.
The thickness of structural steel studs is measured in Mils. The thicker the Mil., the stronger the stud.
Designation Thickness for Structural Steel Studs in Mils.
33 Mils – 20 gauge (structural)
43 Mils – 18 gauge
54 Mils – 16 gauge
68 Mils – 14 gauge
97 Mils – 12 gauge
118 Mils – 10 gauge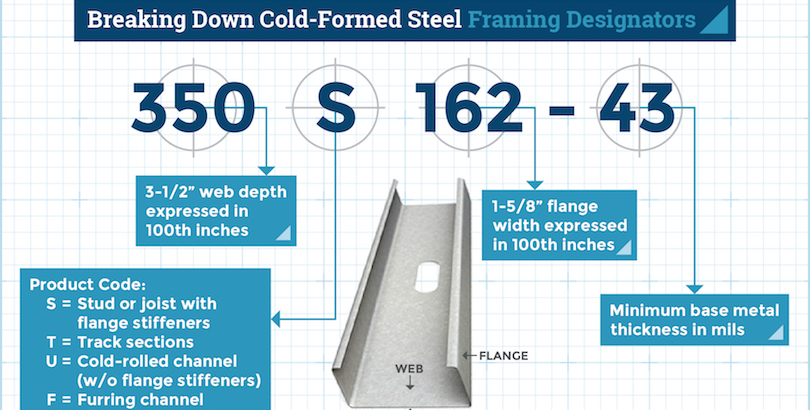 ---
Two Types of Structural Steel
"Steel" is a flexible term used to describe all sorts of metal Jobsite material. But in commercial construction, two types of steel are used: cold-formed steel and structural steel.
When people talk about structural metal studs and steel framing studs, they often refer to cold-formed steel. The two types of steel are manufactured differently and thus have vastly different uses.
Structural Steel
Structural steel refers to steel beams that are hot-rolled, meaning they are cast while the steel is molten hot.
Structural materials are thicker, heavier, and stronger than cold-formed steel (or CFS) and are used almost exclusively in large-scale load-bearing applications.
Structural steel may be used as the load-bearing frame for bridges, industrial buildings, and large commercial projects.
Cold-Formed Steel Studs
Cold-formed steel refers to the structural steel studs that come to mind when most people think of steel studs.
Like traditional wood studs, these thin steel products frame floors, walls, and ceilings. Cold-formed steel, unlike structural steel, is produced at room temperatures by guiding metal through rollers and stamping them into shape.
CFS products are also called structural steel studs. Standard thicknesses range from 12 gauge to 18 gauge material and are typically pressed into either C or Z-shaped studs or tracks.
Numerous top brands such as Marino, Clark Dietrich, and Cemco produce nearly identical products with almost identical technical specifications.
Clearing Up Any Confusion on Steel Studs
Not only are both steel components used in structural applications, but they're also frequently used on the same project. The easiest way to differentiate them is by size and use.
Structural steel is hot-rolled and only used in large, load-bearing applications.
CFS is produced cold and is mostly used for steel stud drywall framing of interior walls and ceilings, exterior in-fill framing, some load-bearing applications, or a CFMF floor joist system.
Using Structural Steel Studs
Differentiating between structural framing and cold-formed steel framing only opens up the vast array of uses for structural metal studs on commercial sites.
If you have any experience browsing these studs, then you know there is a wide range of CFS studs out there in a variety of sizes, thicknesses, flange sizes, strength, and gauges.
The combination of these identifiers will determine where studs will be used. Some CFS studs will be used for axial load-bearing walls, while others will be used for floor joist assemblies.
The easiest way to tell which size steel stud works best for an application is by gauge and flange size. As flange sizes change, thicknesses and vertical strengths change as well.
Five Flange Sizes of Cold-Formed Steel Studs
1 ⅜"
The 1 ⅜" flange size comes with a ⅜" return (the lip on the C-shape of the stud). These lightweight structural members sometimes support exterior walls and provide required wind loads. Examples of studs at this size are EQ studs used for drywalling.
1 ⅝"
Many consider the 1 5/8″ steel stud to be the industry standard for exterior framing, and are the most common size of CFMF studs.
These studs come with a ½" return and are more commonly used in non-structural metal framing like curtain walls. However, these studs have sufficient vertical strength for structural metal-framing applications like floor joist assemblies.
2"
The 2" flange studs with a ⅝" return have a wider surface, making them best suited for sheathing materials. These studs are also often used in axial load-bearing walls.
2 ½"
2 1/2" flange studs come with a ⅝" return and have an officially wide flange. Studs of this size are best for floor joist assemblies of heavy load-bearing applications.
3"
3" flanged studs are used in the heaviest load-bearing applications.
They are probably the least common, most expensive, and usually the heaviest to install, but are nonetheless an invaluable piece of structural metal framing.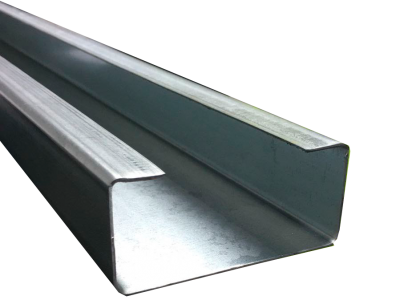 ---
Identifying Steel Studs
Spotting the difference between sizes and thickness of steel stud by eye can be difficult. Thankfully, manufacturers like Clark Dietrich are required to have printed codes on each stud that label the product by width, flange width, thickness, and steel strength.
On top of the printed labels, steel studs and track should have a specific color on the ends to differentiate the thickness. There are many colors, from blue as the thickest to black at the thinnest.
Where Structural Steel Studs Are Used in Construction
Interior Walls With Structural Framing

When going beyond the capabilities of interior light-gauge steel studs on interior wall construction, sometimes structural steel studs are required.
This can be for taller walls, or for increased lateral deflection for finish materials to prevent cracking.
Exterior Curtain Walls

Exterior steel stud framed curtain walls are designed to withstand the highest seismic, wind, and lateral loads according to the building code in a specific location. Structural steel studs can be engineered to meet and exceed the harshest conditions for a variety of projects.
Depending on whether the facade is Brick, EIFS, or Stucco, structural steel studs can perform with the most stringent lateral deflection requirements.

C-Joist Floor Framing

Structural steel C-Studs and C-Joists are used to frame floors within certain spans and loads. Joist hangers are used to attach joist to girders, and solid blocking and strapping is required for proper bracing of the floor assembly.

Interior and Exterior Load Bearing Walls

Structural steel studs can also be used for steel framing on load-bearing walls as an effective alternative to structural steel beams and columns.
Clark Dietrich manufactures the Heavy-Duty Stud (HDS) with superior strength carrying capacity for walls, jambs, headers, and posts for load-bearing buildings.
---
Adhering to Guidelines
This can be said of any construction project from at-home DIY to large-scale commercial: adhering to guidelines is of the utmost importance.
When remodeling a private home, there is likely some leeway on what size wood studs or framing system you can use and whether they need to have a specific strength quality.
However, on commercial projects with cold-formed steel, adhering to building codes is of the utmost importance.
The above guide to studs by flange size helps to differentiate which types of structural stud should be used, but the final word should always be your local building code, engineer of record, and project architect.
While 1 ⅝" studs are the industry standard, make sure to check the project plans and specifications.
Different areas are subject to varying levels of seismic activity and wind loads. Depending on design wind pressures, they may require different minimum flange widths for support and strength.
The Steel Stud Manufacturer's Association (or SSMA) has technical guides for metal studs that provide all the information necessary to ensure your commercial site remains up to code, and the proper ASTM is followed.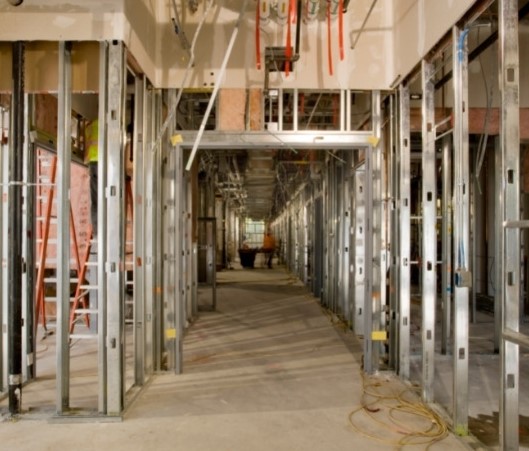 Why Choose Steel Over Wood
While commercial codes may require them, steel studs have many advantages in a variety of applications. Overall, steel is a more sustainable building material than wood and is often cheaper.
Steel provides enough flexibility and strength to withstand a variety of conditions. Steel studs are stackable, which saves space, and are delivered pre-drilled with holes for plumbing and electrical installations.
EQ studs prevent fewer drywall nail pops since drywall is fastened to steel with screws.
Overall, structural steel studs have a wide variety of uses and many advantages, from less waste to increased strength.
---
What is a Demising Wall? READ more here –
---
Steel studs Vs. wood studs: Which is the Better Choice?
Wall studs, the vertical pieces of wood or metal that function as framing elements in buildings by supporting exterior walls, interior walls, basement walls, floors, and the roof, are fundamental components of construction.
They ultimately hold everything in place – windows, doors, interior finish, exterior siding, roof trusses, insulation, and utilities – helping give shape to a building.
An element as important as a wall stud certainly deserves consideration. Let's look at the difference between steel studs Vs. wood studs, why one is used instead of the other in construction, and the benefits and drawbacks of each.
Steel Studs Vs Wood Studs – The Basics
Whether using traditional wood studs or steel studs, they are placed perpendicular to the interior wall to provide strength while creating the space needed for pipes, wires, and insulation.
Wall studs are positioned between two horizontal members called top and bottom plates, or top and bottom track.
Studs are nailed or screwed to the top and bottom ends of the studs to create the wall frame. Typically placed 16" to 24" apart, studs make load-bearing walls of the structure and support the roof.
There are two main types of studs for all practical purposes: wood studs and steel studs. Until recently, if you were shopping for steel studs at a home improvement center for residential buildings, they weren't that easy to find.
The primary considerations when framing interior walls are strength, durability, overall quality, and ease of use.
Most houses and small apartment buildings are built with wooden studs, whereas most commercial structures and buildings use steel studs. The question is, why?
---
Benefits of Steel Studs
Steel stud framing members you find in home improvement centers are available in standard sizes of 2 ½" to 14."
Non-load bearing studs are made from 20 and 25-gauge steel; they are durable, fire-resistant, and not vulnerable to rotting or termite infestation.
Because they must be installed with screws instead of nails, they have a more stable connection, making them better to withstand tornadoes and earthquakes.
And if you make a mistake in spacing, all you have to do is unscrew them. Finally, the scrap is recyclable.
Here are a few more benefits of steel studs:
Quality: Steel studs have uniform quality and will not warp or bow.
Durability: They are fire, termite, water, rot, and split proof.
Lightweight: They are a lighter material than wood, making steel stud framing easier.
Long Lasting: While they can cost up to 30% more than wood studs, in the long run, they are less costly than wood studs because they last longer.
Easy to Fasten: They are fastened on the top and bottom into special tracks that hold them in place.

Benefits of Wood Studs
Traditional wood studs can be less expensive than steel studs. They are available at most building supply stores and big-box retailers, in two dimensions: 2" x 4" and 2" x 6," with lengths ranging between 8" and 16.' They are usually made of spruce or Douglas fir.
There are a few important factors and advantages to using wood studs for your construction project:
Strength: Depending on the type of stud, wood studs are stronger than their metal counterparts and can support more weight.
Size: They are available in more sizes than metal studs.
Renewable Resource: Wood is easier on the environment than steel.
Can be more Affordable: Depending on current lumber prices, of course, wood studs can be more affordable than steel studs. On a square foot basis, wood studs can possibly cost 30% less. But in volatile commodity markets such as the last few years, doing a careful and up-to-date cost analysis is always recommended.
Learning Curve: Believe it or not, there's a slightly more difficult learning curve involved with steel stud framing and furring. The wood stud install is simple.
Easier to Hang Drywall: Some would argue drywall is easier to hang on wood rather than on steel studs. Drywall screws or nails are easier to install into wood studs making drywall hanging slightly faster.
When deciding between wood studs and steel studs, you will need to factor in the climate in which the construction project is located because humidity and moisture can cause the studs to rot.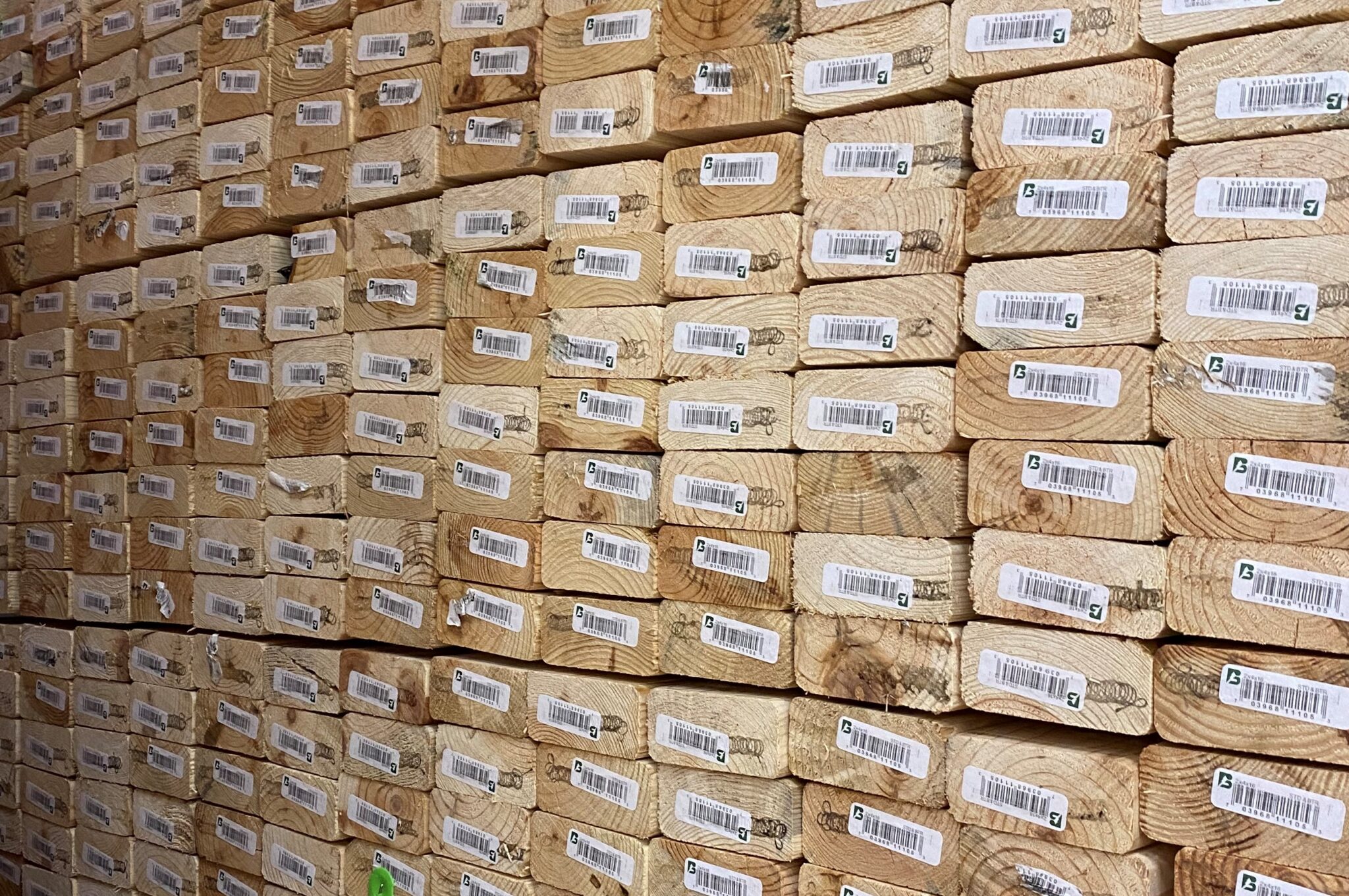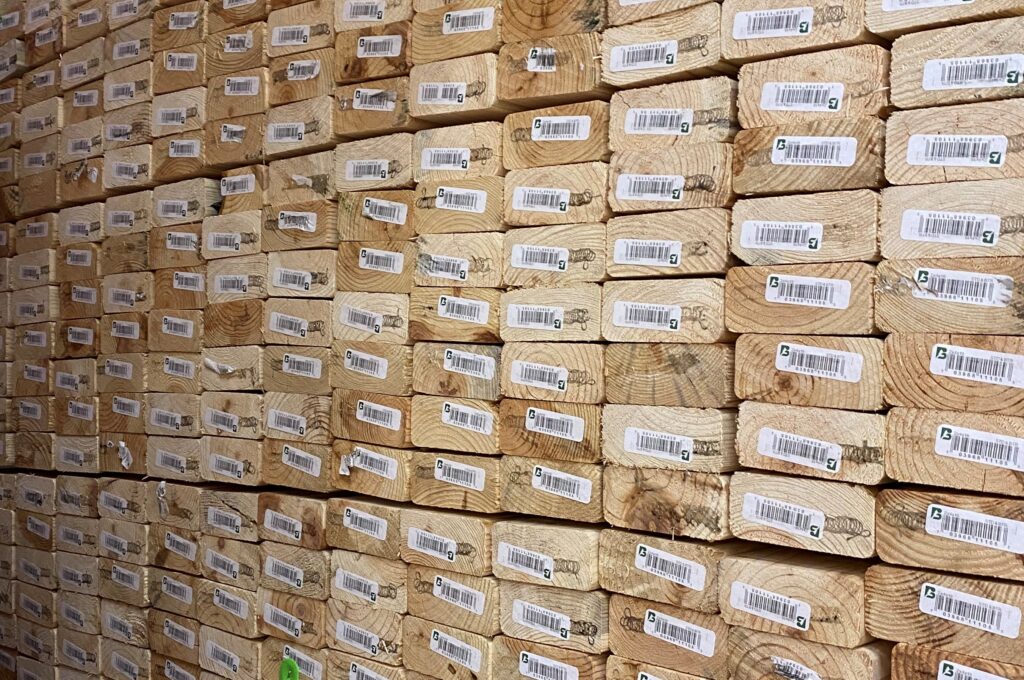 How to Decide Whether Wood or Steel Studs Are the Right Choice for your Project
Still can't decide between wood and metal studs for your wall system? Here is a list of the drawbacks of each type of building material that may clarify which building material is appropriate for you.
Wood Stud Cons
Among the biggest complaints about using wood studs and wood framing is the waste factor: the studs must be sorted when you receive them, and you will have to discard any individual pieces that are knotted, warped, or cracked.
The waste factor can be as high as 20%.
Here are some other factors that make wood studs less desirable than steel studs:
Susceptible to termites and mold.
Susceptible to rotting, warping, splitting, and cracking.
Susceptible to water damage.
Requires lots of tools for installation.
Volatile wood prices can fluctuate greatly.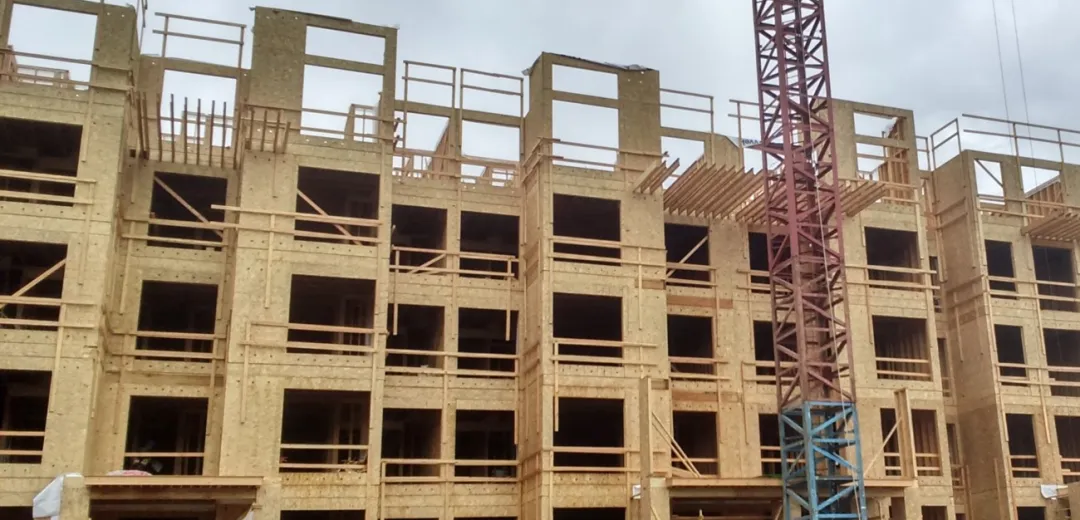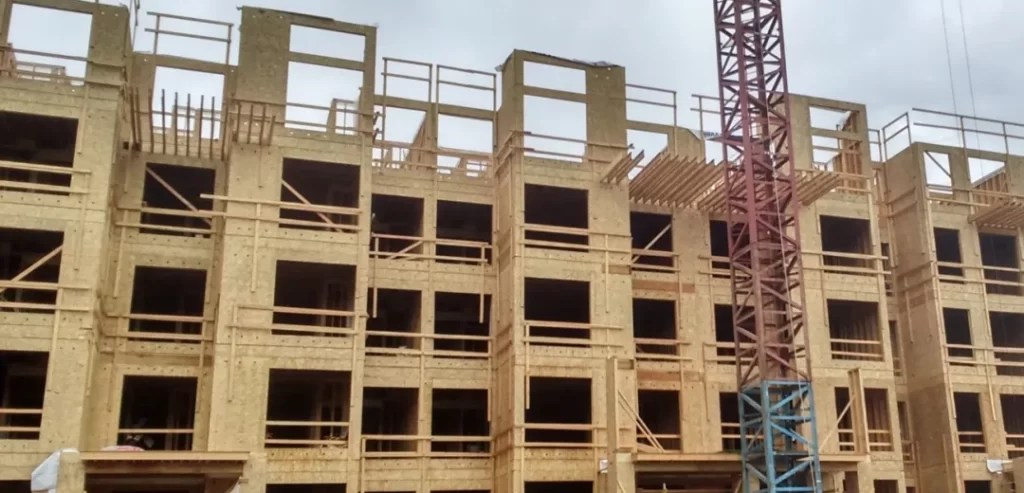 ---
Steel Stud Cons
Steel studs certainly have their fans due to their lightweight, convenience, and durability.
However, one of the biggest downsides of steel studs and metal framing is that a homeowner can't hammer a nail into it to hang a picture.
In addition, many contractors advise against mounting anything heavy, such as a medicine cabinet, to it because it cannot sustain the weight. However, this problem can be solved by adding wood blocking in strategic areas.
There are additional drawbacks that may sway you in the other direction:
Difficult to cut, requiring snips, or a chop, miter, or circular saw.
Difficult to screw when using drywall.
Because of the thermal bridging properties of steel suds, they conduct heat extremely well and may require a stronger thermal barrier.
Steel track and studs allow heat loss.
In some cases, steel framing products have less strength than wood studs.
Possible condensation and rusting.
Sharp edges create safety hazards during installation.
The metal frame of a building can become energized with deadly electricity if bare wires are exposed.
Interference with wireless signals.
Because wood studs are made of organic material, steel studs have a much longer lifespan.
---
READ more about other popular drywall products –
What You Need To Know About Ballistic Drywall
Sheetrock Vs Drywall: The Guide To Gypsum Panels
Green Board: The Basics Of Water-Resistant Drywall
Basics Of Sheetrock Screws And Drywall Screws
---
Additional Resources –
The Unified Voice of Steel Framing Manufacturers – SSMA
Steel Framing Industry Association – SFIA
The Standard Specification for Installation of Steel Framing Members – ASTM.org
Quality Advantage Meets the Highest Standards – Marino Ware
---