---
While insulated metal panels and IMP walls have existed for almost a century, the product started to gain traction in the 1970s.
Now, insulated metal panels have never been more popular for both interior and exterior wall partitions.
Fast-forward to the 21st century, when reducing greenhouse gas emissions has become a worldwide priority, and construction speed and building maintenance costs are front and center.
As a result, the popularity of this building material is growing quickly, partly because of its energy-efficient properties and thermal performance, resulting in lower heating and cooling costs.
Let's delve into insulated metal panels (IMPs): what they are, how they are made, and their many benefits.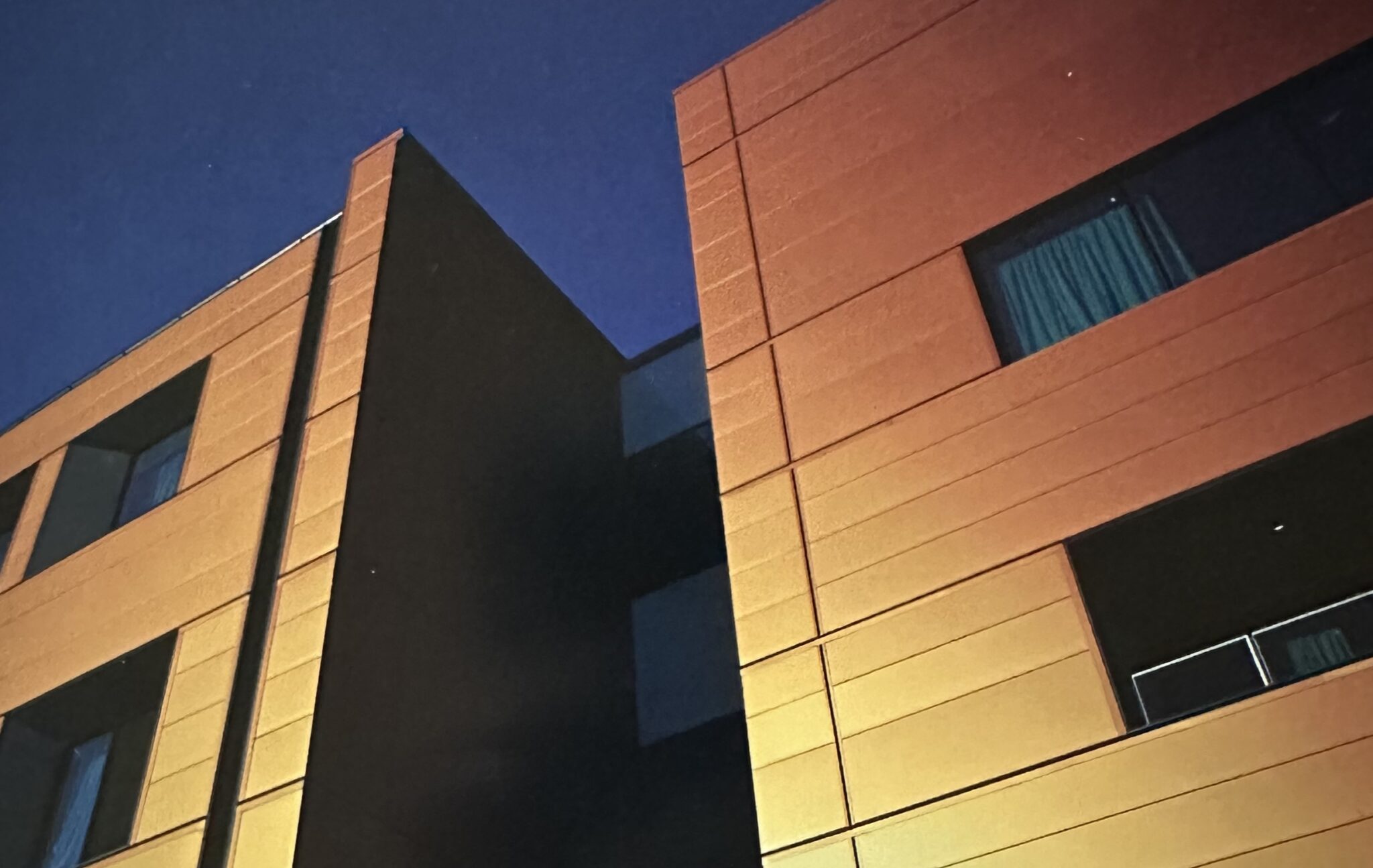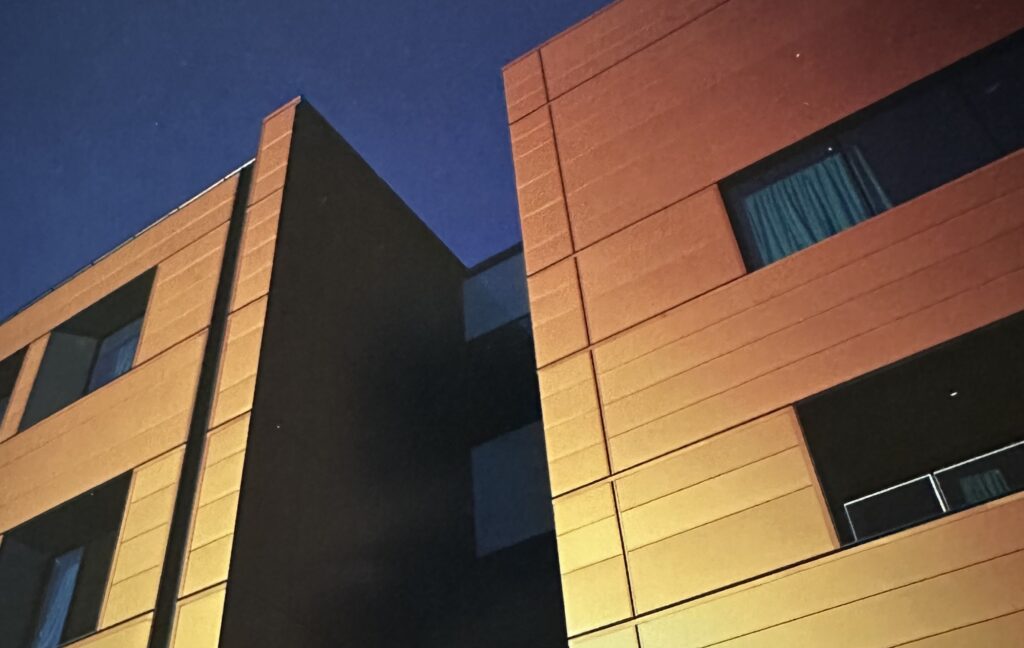 ---
What are Insulated Metal Panels?
Insulated metal panels are a lightweight, single-component building material with a metal skin and a solid urethane core.
Their characteristic feature is insulating foam injected between two steel or aluminum or steel face panels to create solid "sandwich" wall panels.
Originally designed to speed up construction projects, today, they provide a building envelope system that combines sheathing with a thermal, air, and vapor barrier.
Used for interior walls, exterior walls, and roofs, IMPs are popular due to their excellent insulating properties and ease of installation.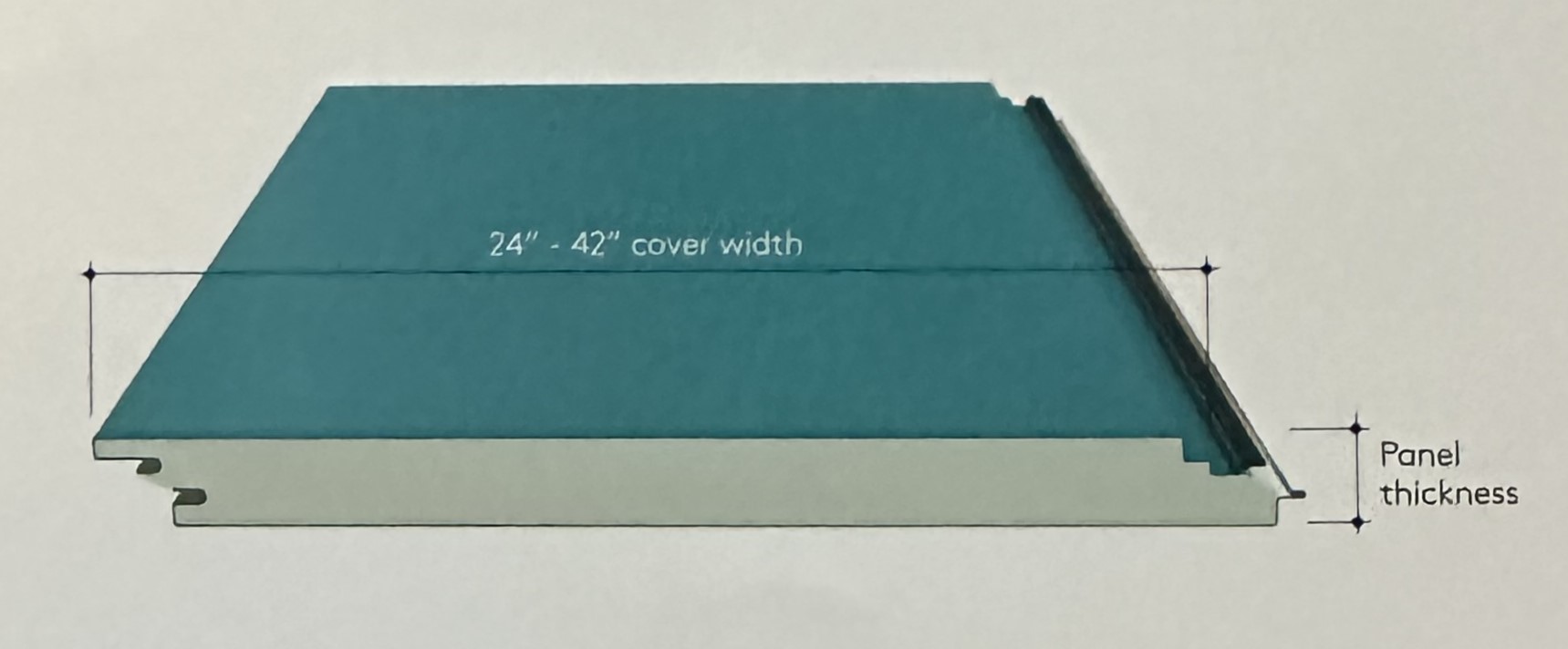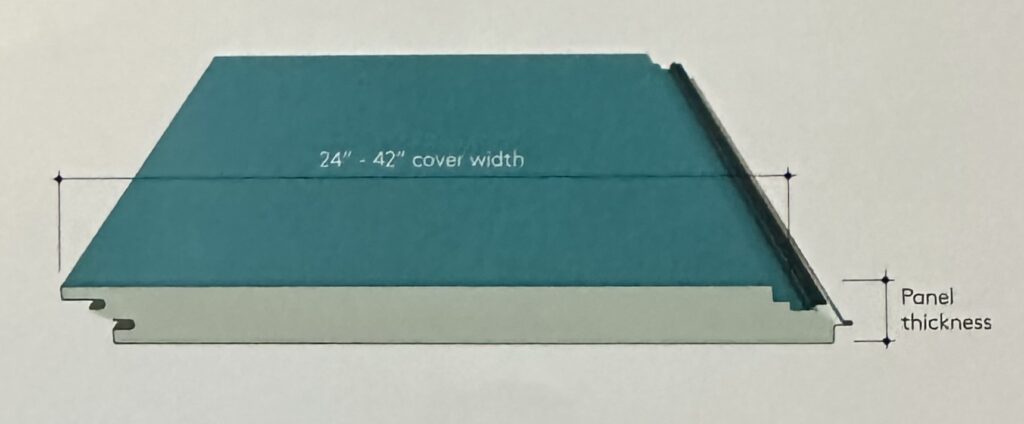 They are so effective in saving energy that their use in a construction project often results in insulation values that exceed energy efficiency codes.
As a result, they can contribute credit toward LEED (Leadership in Energy and Environment Design) certification.
Insulated metal panels can lower the cost of a construction project because they are designed for efficient installation, with minimal fasteners, and require only a single trade skill to install.
IMP walls are available in flat and corrugated profiles, providing architects and designers with many options not available in other cladding alternatives.
Available in various colors, sizes, profiles, and finishes, IMP walls are suitable for any style or aesthetic and can be installed vertically or horizontally.
Insulated wall panels are frequently used to construct office buildings, aircraft hangers, storage facilities, and manufacturing facilities.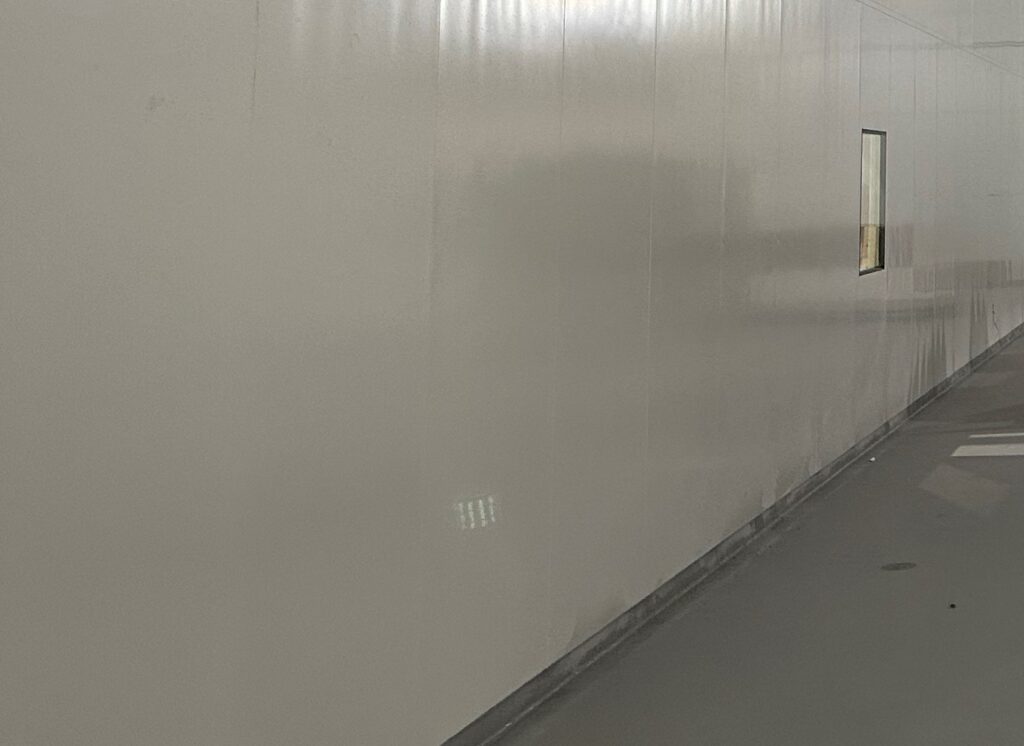 ---
How are Insulated Metal Panels Made?
There are two standard processes by which IMPs are manufactured:
Foamed-in-place: In this process, polyurethane foam in liquid or froth is injected between two sheets of metal. The foam is treated to rise and adhere to the metal skins.
After it dries, this foam-and-sheet sandwich is transformed into a single unit with superb thermal value, protecting the panel from water infiltration and acting as an air barrier for insect, rodent, and moisture resistance.
Lamination: During this process, pre-cured foam is bonded to pre-formed metal facers using an adhesive applied under high pressure in a platen press operation.
Both of these manufacturing methods are tried and true, resulting in a consistent foam thickness, providing a uniform insulation efficiency.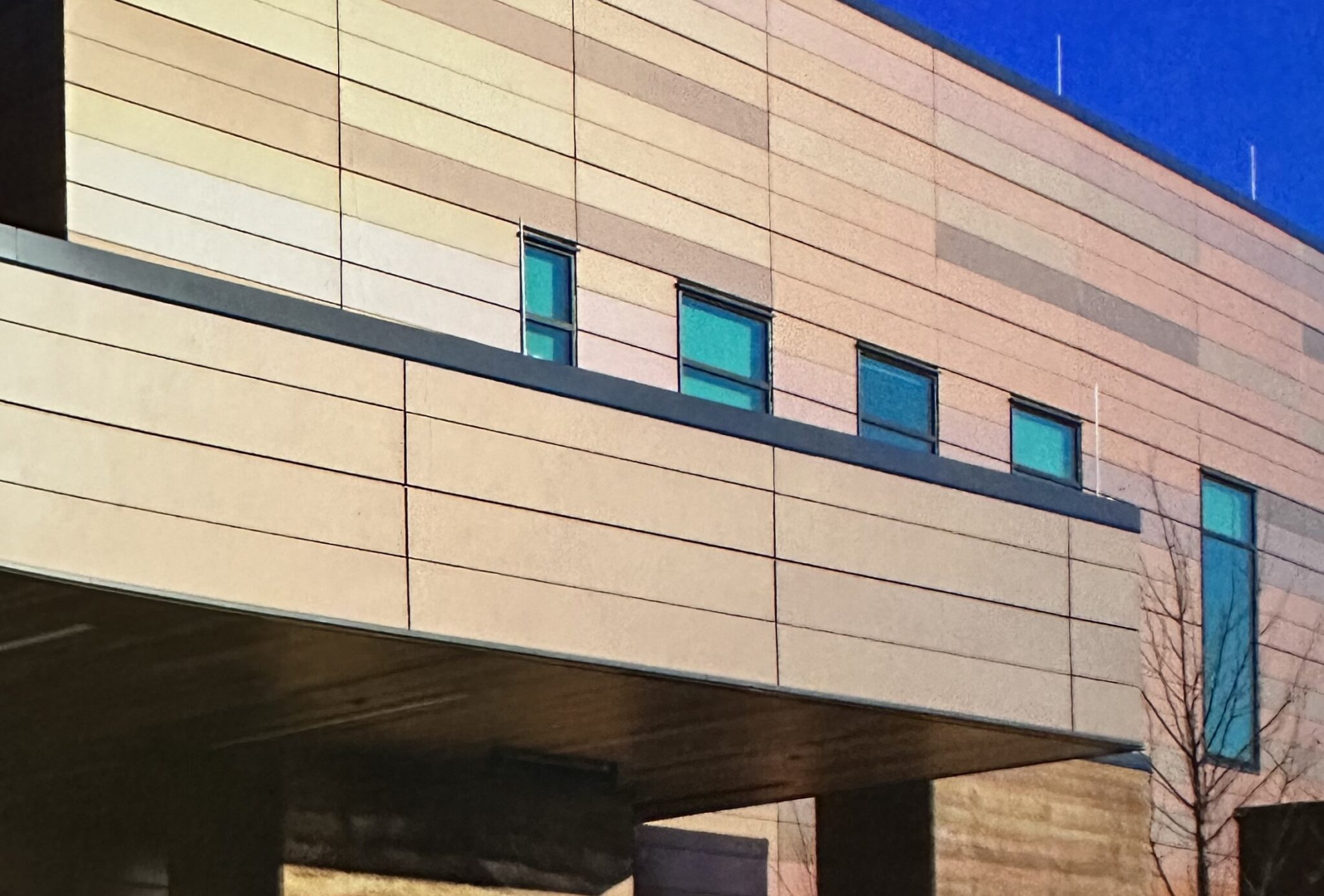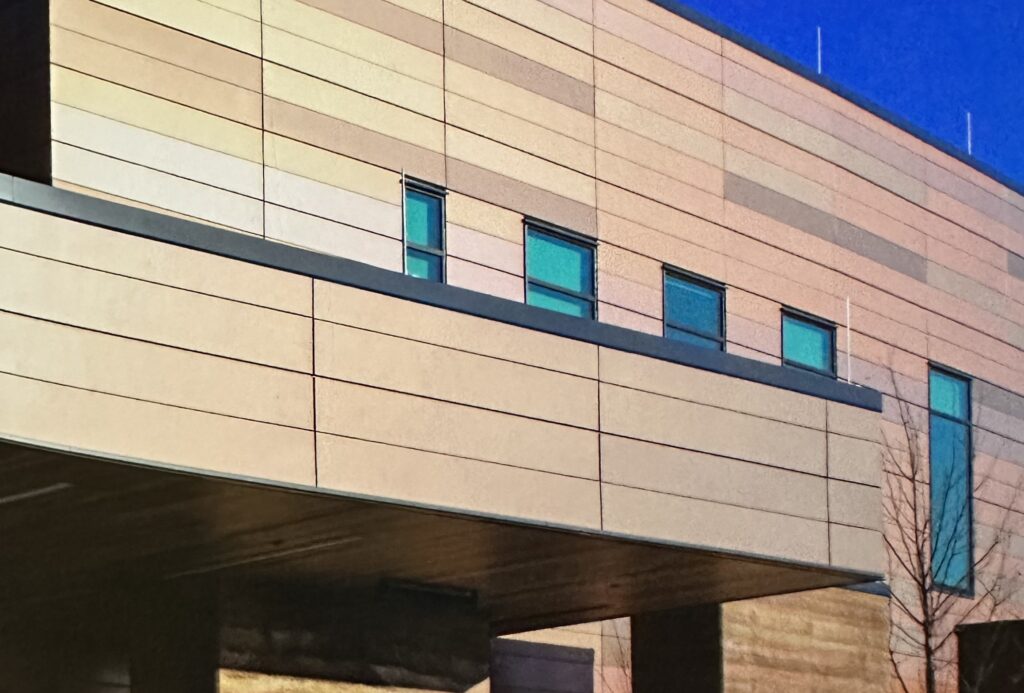 ---
Why Use Insulated Metal Panels Instead of Drywall?
There are many reasons to choose insulated metal panels over drywall partitions with conventional light gauge framed wall systems.
Especially in an era in which energy efficiency is of utmost concern, IMPs deliver substantial cost savings because of their insulating foam core and excellent thermal properties.
Here are just a couple of reasons why you should consider IMPs in place of drywall partitions for your next building design or construction project:
1 – IMP Wall Ease of Installation
Insulated metal panels are often referred to as an all-in-one solution.
These modular panel systems eliminate the need for separate products because their interior and exterior metal faces act as a single finished surface.
Insulated metal wall panels enable builders and contractors to streamline the building process because they are delivered in one pre-finished piece and can be installed in a simple process that saves time and money.
Just eliminating the drywall taping process is a cost-effective reason to consider IMP walls. Not to mention the elimination of dust on the job site.
It all boils down to cost efficiency, mainly because a single contractor can install IMPs. Its one-step installation also reduces the chance of error.
2 – IMP Wall High Strength-to-Weight Ratio
Insulated metal panels provide a high strength-to-weight ratio. This means they can span a more extended area, thereby reducing the overall material and labor needs for the entire project.
Building owners will not only spend less on maintenance and enjoy lower utility bills but also save money on every step of the construction project, including components and installation.
3 – IMP Wall Energy Efficiency
Insulated metal panels have a built-in insulated core. They offer excellent energy-efficient insulation, lightweight construction, and durability.
They are also versatile and suitable for various uses, including interior walls, exterior walls, and roofing. When properly installed, these panels can last for four or more decades.
IMPs create a high-performance envelope due to their urethane core and ability to interlock, creating an impermeable barrier.
As a result, buildings with IMPs are qualified for LEED rating and experience high R-values and lower heating and cooling costs.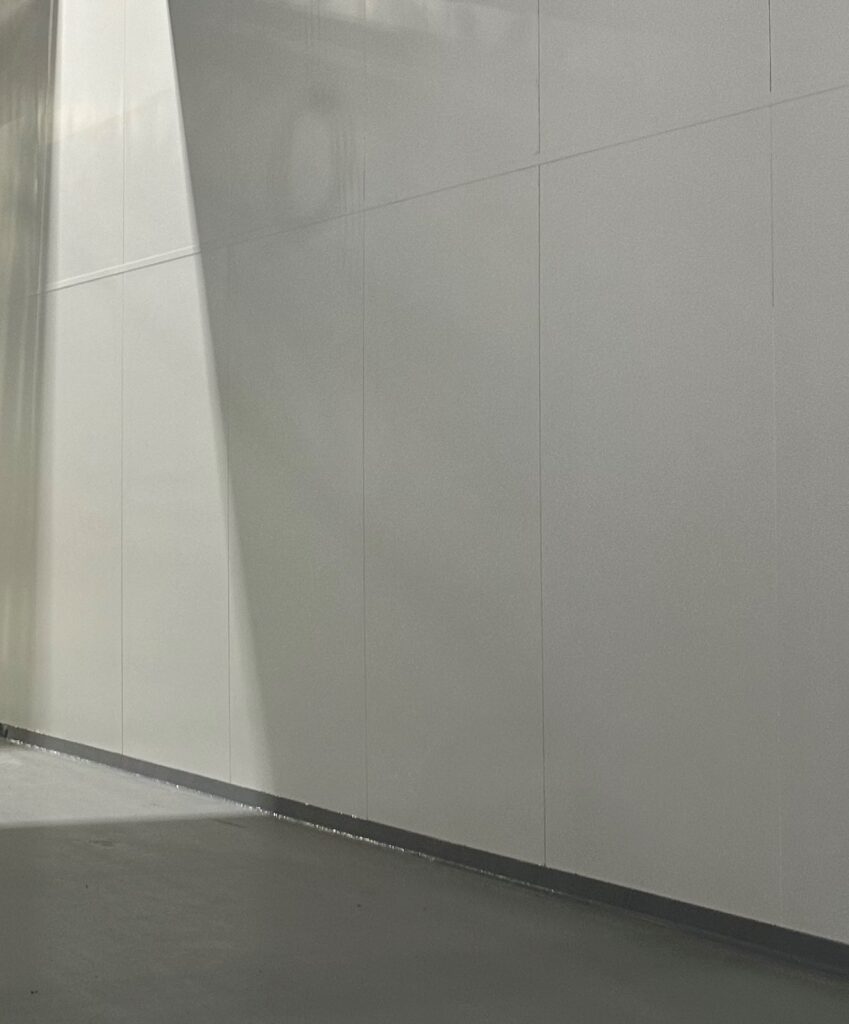 4 – Available in a Wide Range of Styles and Colors
Insulated metal panels are frequently used because they come in a wide variety of colors, widths, finishes, and profiles, enabling virtually any aesthetic desired for walls and roofing.
The customizability of these panels makes them popular options for offices, banks, warehouses, government buildings, hospitality buildings, cold storage facilities, and schools.
5 – Lower Maintenance Cost of IMP Walls
Like other metal roofing products, insulated panels require little to no maintenance, resulting in a lower cost of ownership.
They are easier to take care of than other materials, giving building designers options to allocate resources to other areas.
6 – Sustainability of IMP Walls
Most IMPs are 100% recyclable when they reach the end of their life cycle. Insulated metal panels are long-lasting, with a life expectancy of 20 to 30 years, so they do not need to be frequently replaced.
In addition, construction waste is minimal after a project is completed.
Still not convinced that IMPs may be a better choice than drywall?
A Few More Reasons to Consider IMP Walls –
Weathertight and can be used in any climate
Improve speed of construction
Architecturally diverse and design-forward
Minimal thermal bridging provides thermal efficiency.
Highly sanitary
Low maintenance and upkeep compared to finished interior drywall walls and exterior stucco walls.
Available in a range of embossment patterns, which can create a multidimensional façade and offers architects versatility in design.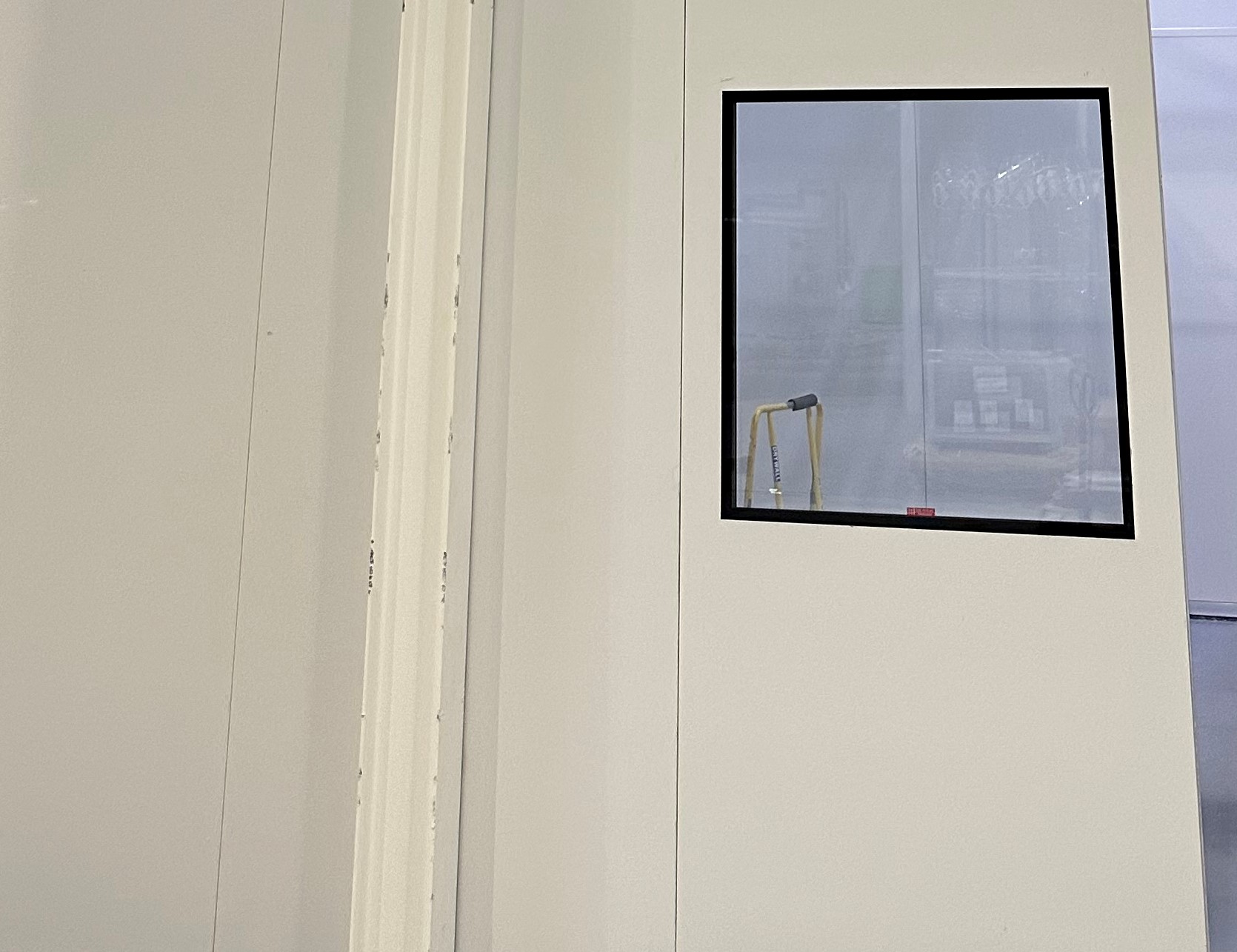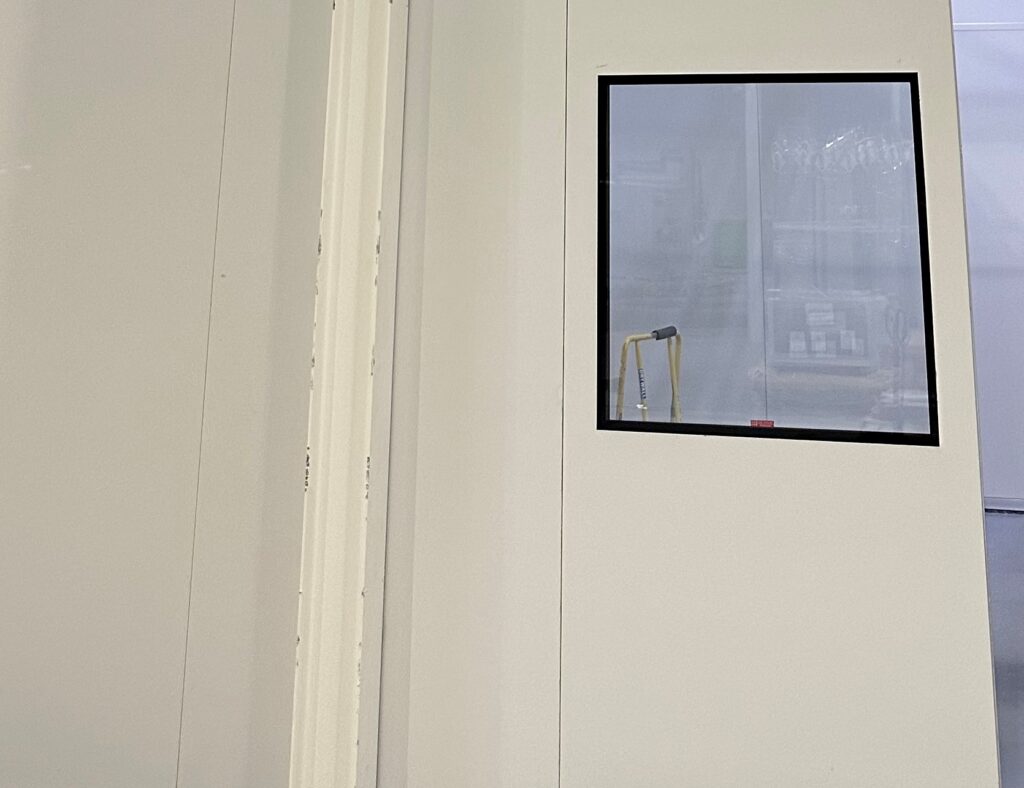 ---
Who are the Most Popular IMP Wall Manufacturers?
The three major manufacturers in the industry are Metl-Span, Kingspan Panel, and Centria, with Kingspan capturing over half the market.
Kingspan
Founded in Ireland in 1965, Kingspan is a global leader in advanced insulation and building envelope solutions. Its mission is to accelerate a net zero emissions future.
It specializes in insulated metal panels for any building application, including roofs and facades. It has distributors throughout the U.S.
Kingspan offers a 2-year standard material warranty and a 20-year standard finish warranty.
Kingspan Products –
Designwall 2000
Can be applied on vertical or horizontal surfaces.
Double barrier to protect against air and water penetration.
Custom finishes and panel widths.
2″ to 4″ thickness.
R-Value of 5.8 per inch of thickness.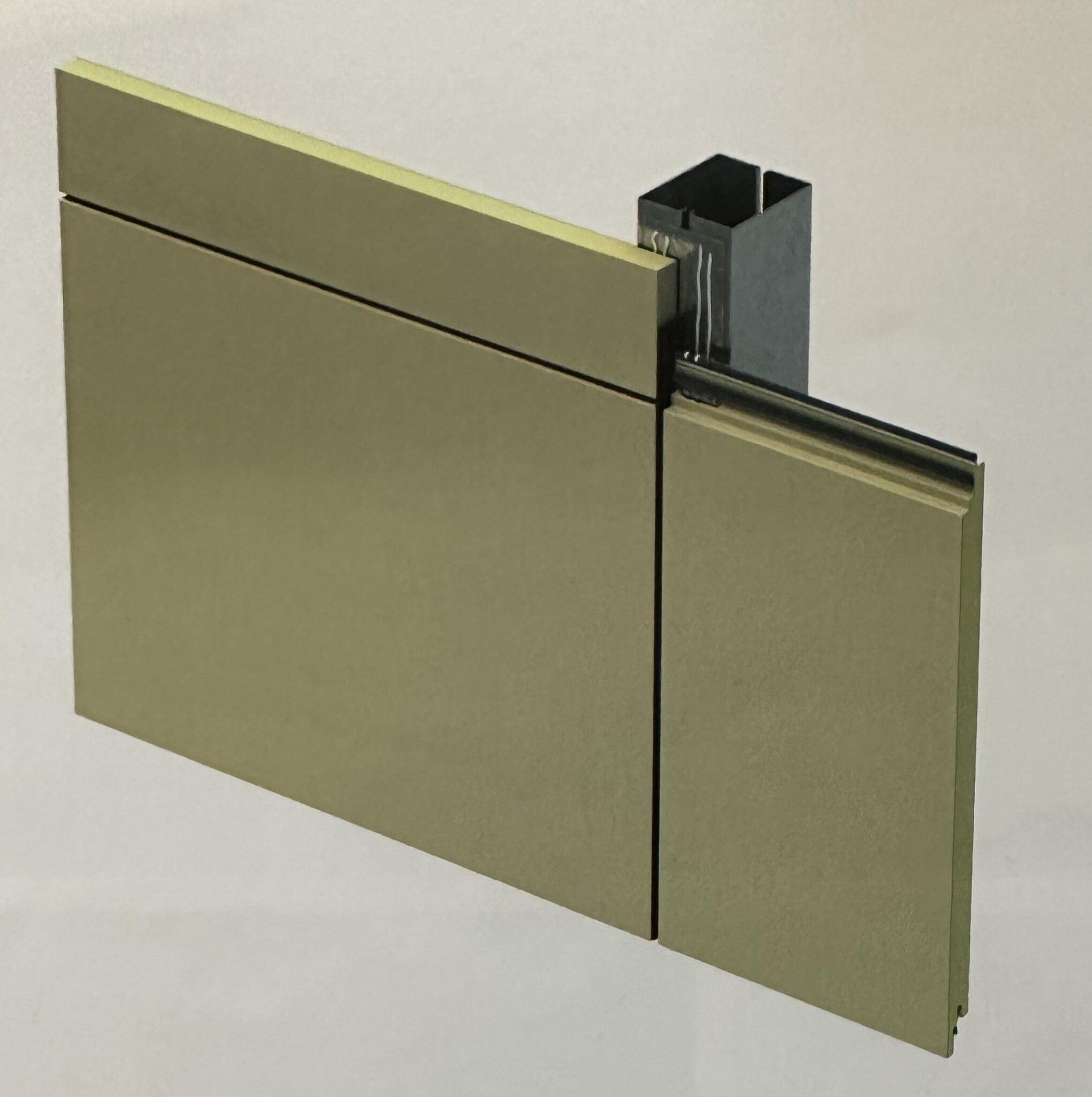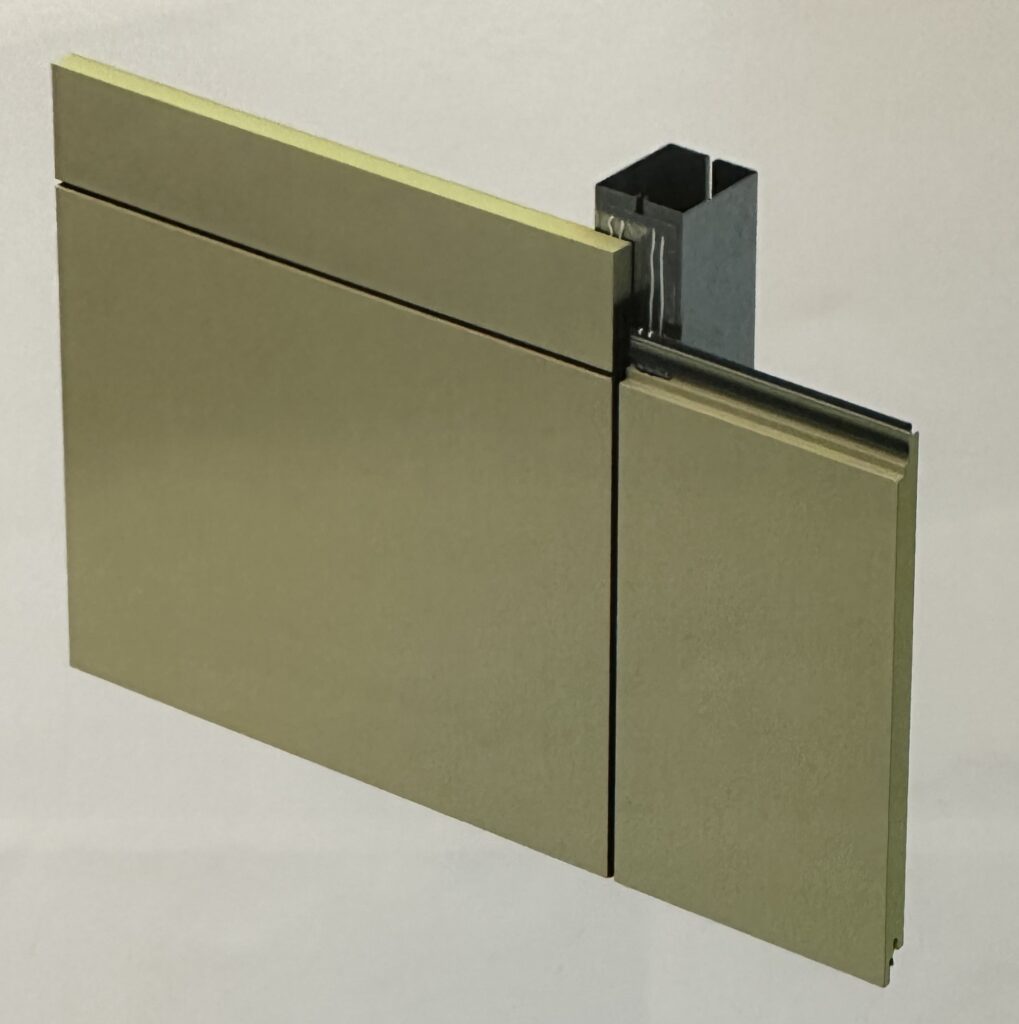 Designwall 4000
Best for large-scale projects.
Embossed or non-embossed.
2″ to 4″ thickness.
R-Value of 8 to 9 per inch of thickness.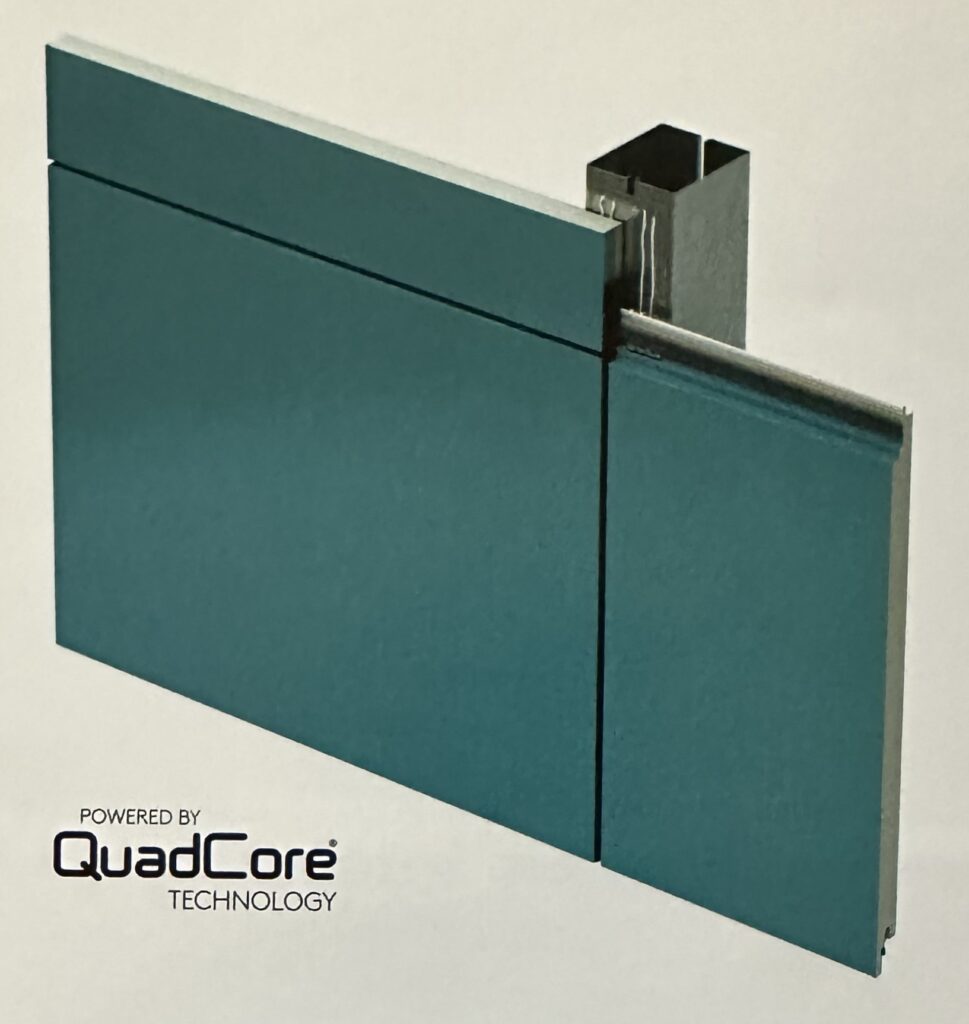 Designwall R Series
Two different spacings for unique profile designs.
2.5″ to 4″ thickness.
R-Value of 9.4 to 18.1
2′ to 24′ lengths.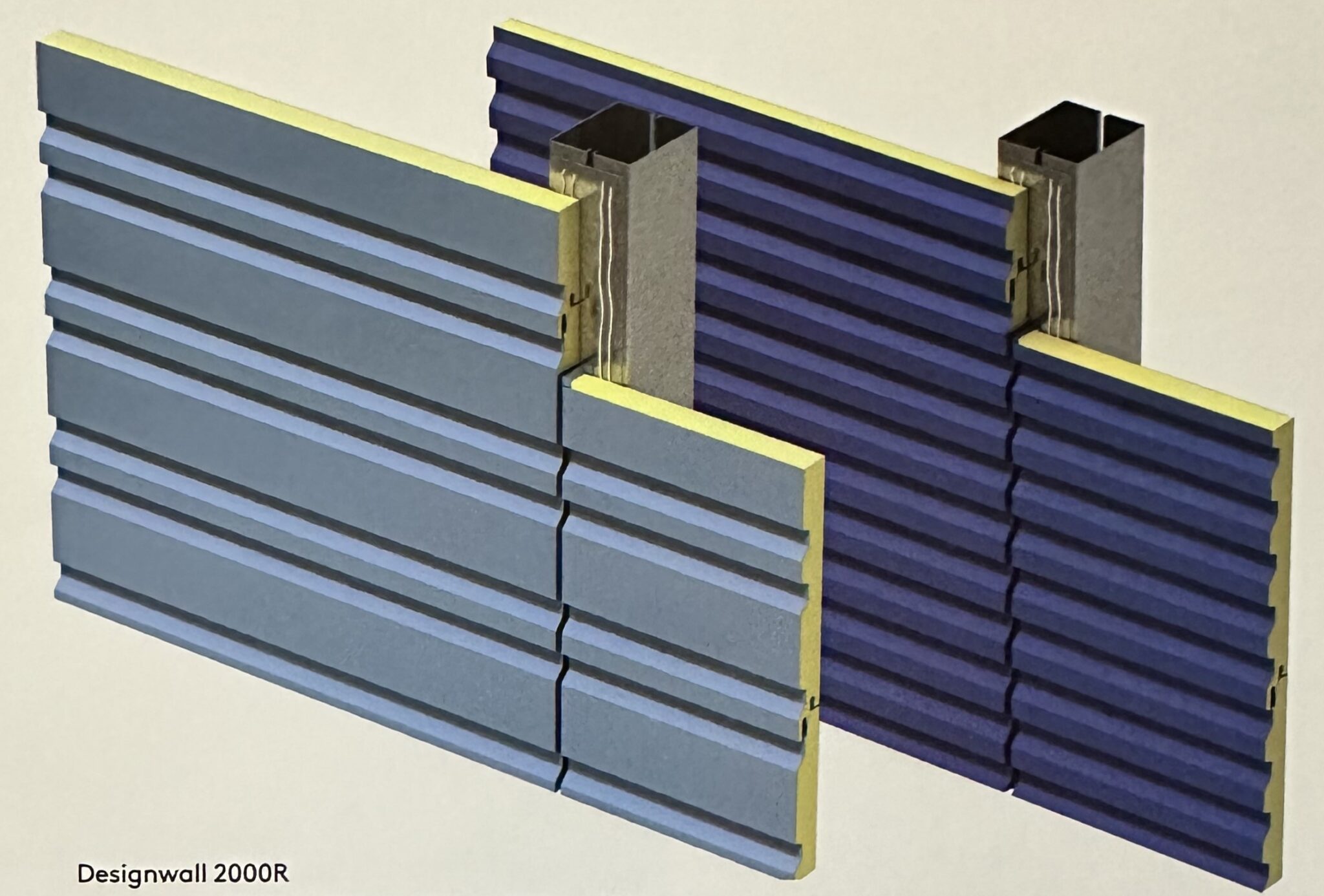 ---
Metl-Span
Metl-Span, whose parent company is Nucor, is a pioneer of insulated metal panels, providing state-of-the-art ones since 1968.
The company's goal is to deliver high-quality, durable, and energy-efficient solutions with products designed for unparalleled performance that will withstand the test of time.
Headquartered in Dallas, TX, it has seven manufacturing plants across North America.
---
Centria
Centria manufactures insulated metal panels, rain screens, roof systems, and coatings based in Pittsburgh, PA.
It serves a diverse market, including convention centers, healthcare, manufacturing plants, and hotels/motels.
Centria features a 10-year weathertight warranty on their MetalWrap backup panel product.
---
Nucor Building Systems
Founded in 1987 in Waterloo, IN, Nucor is a leading steel building manufacturer with full-service plants in four states.
It offers a complete line of insulated metal wall and roof panels in various colors.
---
What Sealant Should I Use On Insulated Metal Panels?
The most common insulated metal panel sealant is a white urethane tube applied with a caulking gun.
Sealant is used around the perimeter and penetrations of each wall panel.
Surebond, Titebond, and NPC Sealants are a few leading manufacturers of IMP caulking.
---
The Future of IMP Walls
With an abundance of seasoned manufacturers, and many beneficial properties that some building owners and contractors can only dream of, building owners and architects should consider IMP walls.
Metal wall panels offer diverse and wide-ranging benefits as a viable alternative to interior drywall construction.
With the ability to deliver energy efficiency and an eco-friendly end-of-life outcome, insulated metal panels are, without a doubt, the construction material of the 21st century.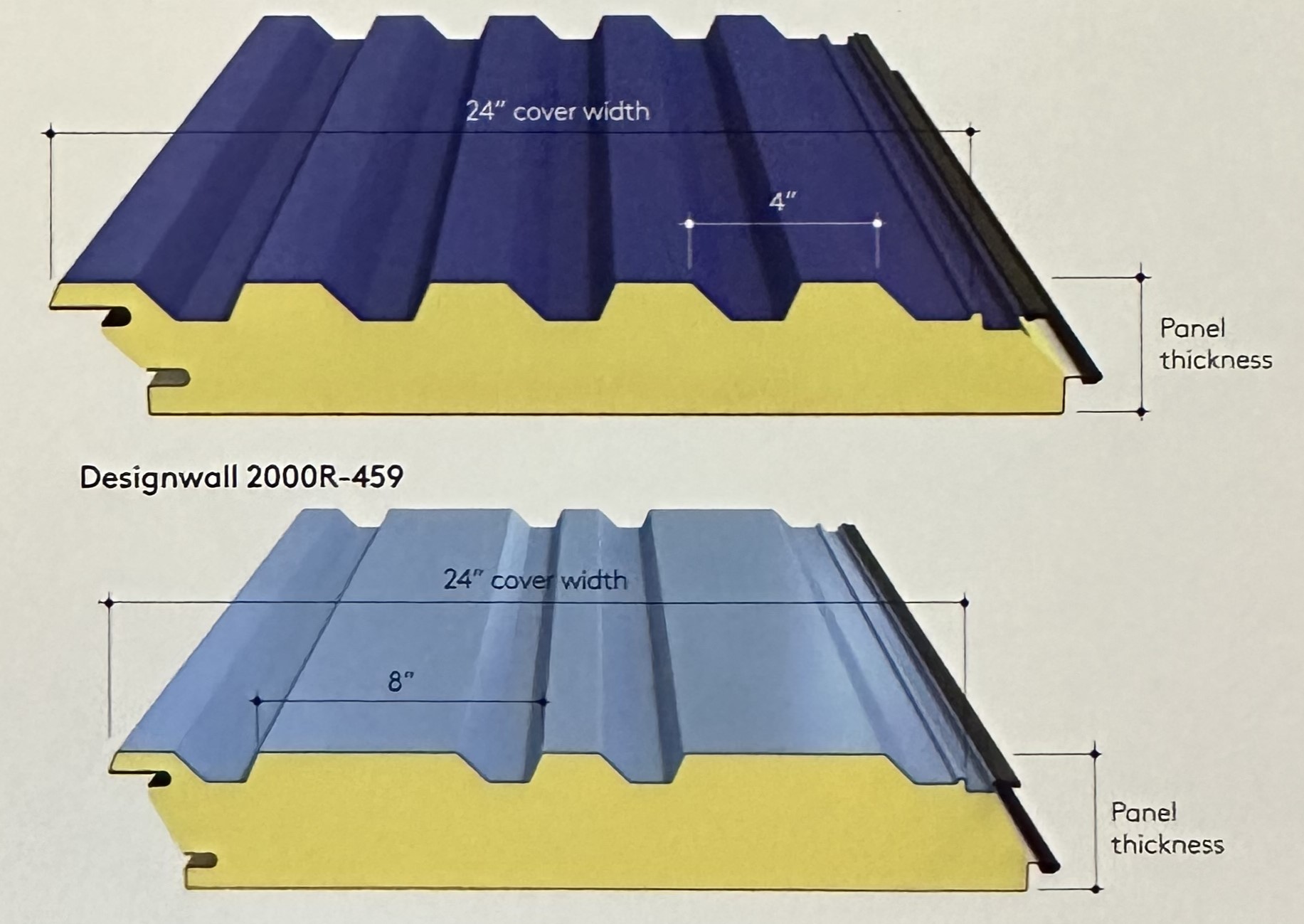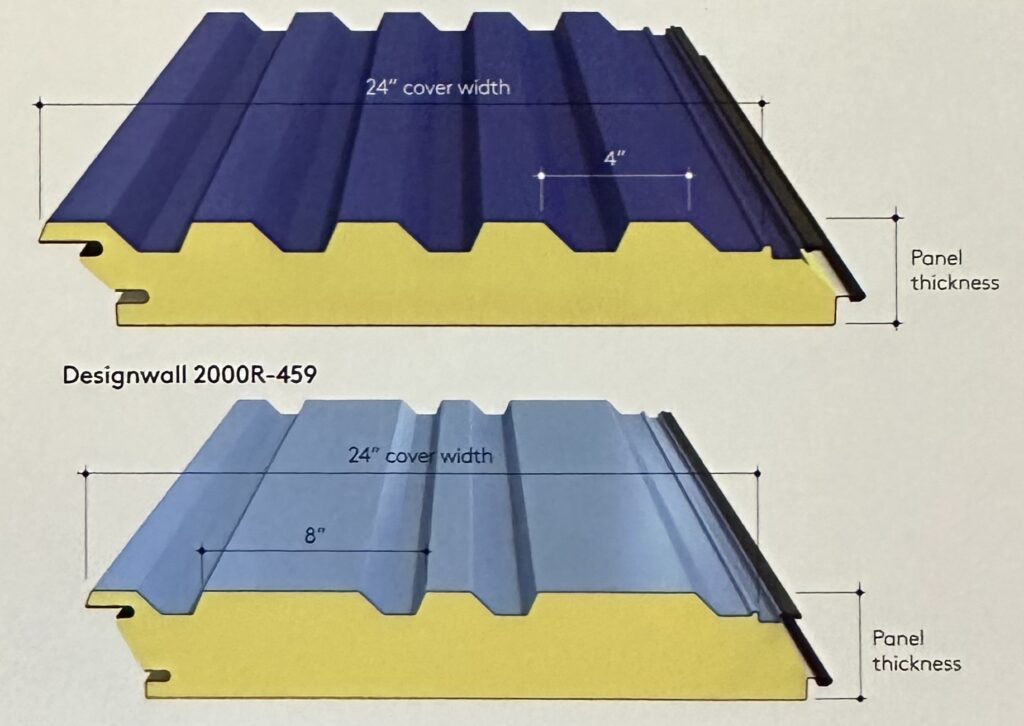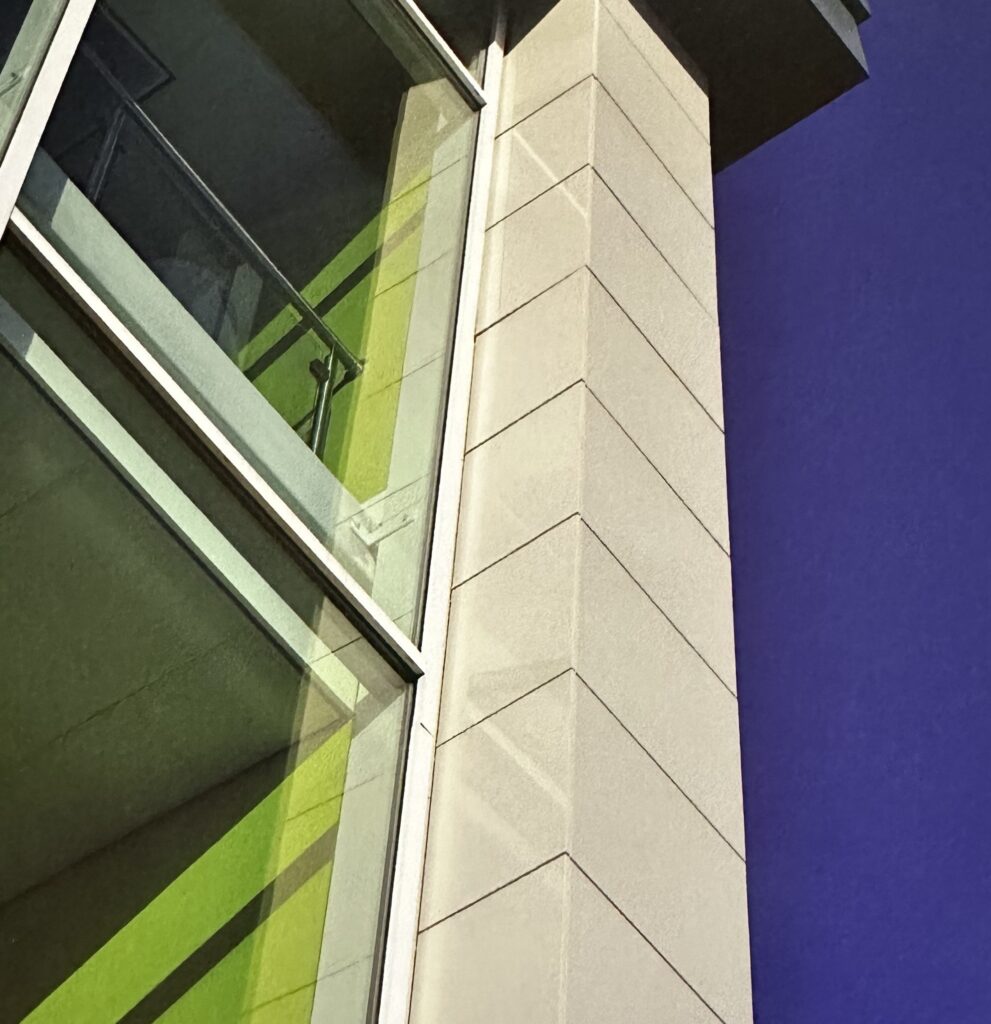 ---